A Preview of Alan Wake 2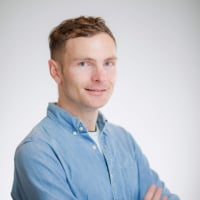 Welcome back to Bright Falls, a place where words on the page can shape reality. This twisted little town and its creepy surroundings, introduced to gamers more than a decade ago, are where Alan Wake first encountered the Dark Presence that was slowly encroaching on the real world so many years ago. Alan Wake 2 is a sequel thirteen years in the making. It's also the most expansive game to date from Remedy Entertainment, and the studio's first real stab at the survival horror genre. Read on to get a preview of what to expect when this game launches later this month.
Introduction to the Alan Wake series 
The first Alan Wake has become a cult classic since its 2010 release. Drawing inspiration from Twin Peaks, which is an American mystery drama TV series, the unabashedly weird experience in Alan Wake blends elements of surrealism and psychological horror, telling the story of a writer whose thrillers suddenly become reality. In Alan Wake 2, Alan is trapped in the Dark Place, a nightmare world with the power to turn fiction into reality, having sacrificed his freedom to keep the Dark Presence there. He's now joined outside the Dark Place by accomplished FBI special agent Saga Anderson, a new playable character who joins us as we explore the mysteries of Bright Falls.
The creative brains behind the Alan Wake series are the team at Remedy Entertainment, a video game company based out of Finland that was founded in 1995. Other notable titles of theirs include the Max Payne series, Control, and Quantum Break, all action-adventure games with third-person shooter combat mechanics. Remedy is well regarded for the cinematic action and high storytelling quality of their games.
Alan Wake background
Alan Wake 2 will be a standalone title that anyone can play, but it might be hard to wrap your head around what Alan has been through if you haven't played the first game. Here is a brief outline of the story from the first Alan Wake:
Alan Wake is a bestselling author suffering from writer's block. To rekindle his creative juices, Alan and his wife, Alice, travel to the idyllic small town of Bright Falls for a vacation. After settling inside their cabin in the middle of a lake, Alice mysteriously falls off the cabin's balcony, seemingly drowning. But to Alan, it seems a dark figure dragged her under. He tries to rescue her, but his world goes dark, and he finds himself in a wrecked car a week later with no recollection of what happened at the lake.
These phenomena are the work of the Dark Presence, a power within the lake that can possess people and turn fiction into reality. It becomes stronger by latching onto an artist's work. The Dark Presence has charmed Alan into writing a manuscript to save his wife, but it has also manipulated Alan into writing itself into the story. Ultimately, the writer trades places with Alice, becoming trapped in the Dark Place with the shadowy presence while freeing his wife to return to the real world.
Alan Wake 2 storyline
Alan Wake 2 picks up thirteen years after its predecessor. Alan, trapped in the Dark Place, has been trying to write himself free without success for all these years. Complementing Alan's plight is the story of the game's second playable protagonist, FBI special agent Saga Anderson. While Alan tries to write himself free, Saga is in base reality investigating a series of ritualistic murders in Bright Falls. She's there with her partner, Alex Casey. 
Alan Wake 2 is set in the Pacific Northwest: Bright Falls, the nearby fishing/logging city of Watery, the fenced-off Cauldron Lake and, of course, the Dark Place, a realm of nightmares that manifests itself as a noir-like rendition of New York City.
The protagonists' stories begin to merge when Saga finds pages of a horror story that is starting to come true around her. Half of the game will focus on Saga and her investigation into mysterious cult activities at Bright Falls, Cauldron Lake, and Watery, and the other half will focus on the famed writer in the nightmare of his own design. Players will be able to jump between each character.
Graphics and design
Alan Wake 2's visual fidelity, atmospheric tension, and combat all look fantastic, with the sequel going all-in on its survival horror aspect by featuring creepy visuals and an art direction with a grindhouse movie flair to its design. The game was developed using Remedy's in-house Northlight gaming engine, and Remedy digitized real actors to embody the characters. The English voice acting is of high standard, and the pacing plays very skillfully with expectations to build tension and dread.
Although the game has been built from the ground up with a cinematic, 30-fps experience in mind that focuses on visuals and ambience, a Performance mode will be available for PlayStation 5 and Xbox Series X players looking for a smoother experience. The performance mode will ensure that the game runs at a consistent 60 fps by scaling back certain visual elements.
Gameplay mechanics
Alan Wake 2 gameplay is a big departure from what was provided in the first game. Every single facet of the first game has been modernized to make use of more modern consoles and to improve on the gameplay mechanics. Remedy has been clear that they're creating Alan Wake 2 as a game firmly in the survival horror category, in contrast to the first Alan Wake, which was more of an action game with horror draping. Nevertheless, much of the sequel retains a lot of the feel of a third-person shooter.
Despite the ambitious new narrative, Alan Wake 2 will not be a "choose your own adventure" game that allows you to alter the outcome of Alan's story. What is up to your discretion is the order you want to experience the story, allowing you to shift between Saga and Alan for the most part, with limited exceptions at the beginning and end of the story. To switch characters, players need to find break rooms, which are also where players can save the game.
Something that remains unchanged from the first game is the flashlight combat mechanic, where light is used to dispel the Dark Presence that possesses various enemies, leaving them vulnerable to gunfire. You'll still need to make use of light to destroy the supernatural threats, but your resources will be far more limited this time around as Remedy embraces the survival horror genre. Flashlight combat in Alan Wake 2 demands more precision and strategy than in the first game, with the time-to-kill on each individual enemy having been increased substantially.
The Angel Lamp is a new tool that Alan can use as a general source of light and to absorb nearby light sources. Additionally, the lamp's ability to transfer light from one area to another can alter the environment and reveal otherwise hidden paths.
At any point in the game, players can send Saga into her Mind Place, a small cabin that serves as an interactive menu. This secluded mental space gives Saga the chance to sift through clues and suspects and pin photos to a corkboard called the Case Board. Doing so will open up new dialogue options and let players more clearly see how everything is linked. It's an interesting concept that helps give the player agency in the narrative that's unraveling. Saga can also do some profiling in the Mind Place and contemplate the motivations and thoughts of her subjects, eventually leading her toward new objectives.
The sequel makes Alan's role as a writer more integral to the gameplay. Whereas Saga has the Mind Place, Alan has the Writer's Room, which is an equivalent interactive menu. At certain places throughout the levels, Alan will come across "echoes." Upon entering the Writer's Room, Alan can use these echoes as inspiration to rewrite reality in a variety of ways. As well as changing environments in an instant, it's also a fantastic narrative device which allows players to craft their own adventure, in a way. Whilst there is only ever one correct echo to rewrite reality with, the others offered will still be useful, as they change and expand the story as you go.
Overall, similar to the first game, players move through the levels on linear paths, interacting with the environment when invited to, collecting items, and shooting at adversaries consumed by shadows. Other features are different from the first game:
Items move into a gridded inventory with limited space. As in Resident Evil or Deus Ex, larger weapons take up more storage space. 
The only place to store items is at thermos flasks in safehouses. Here you can also put items you don't need in a box and switch between Saga and Alan. 
You will now have to treat your wounds yourself, with limited painkillers and first aid kits. You can find supplies in the game world. 
There are no longer any vehicle sequences. 
Weapons can be upgraded in the Mindplace. 
In combat, you can now dodge on the ground when enemies have knocked you down.
Alan Wake 2 release date
Alan Wake 2 arrives on PlayStation 5, Xbox Series X|S, and PC via the Epic Games Store on October 27. For even more games, make sure to check out what's available with an Xbox Game Pass. Furthermore, with the purchase of a new Windows 11 PC from Acer, you can enjoy one month free of Xbox Game Pass.
Acer Nitro 5 Gaming Laptop
Intel® Core™ i7-12650H processor Deca-core 2.30 GHz 
NVIDIA® GeForce RTX™ 4060 with 8 GB dedicated memory 
15.6" Full HD (1920 x 1080) 16:9 165 Hz 
16 GB, DDR5 SDRAM 
512 GB SSD
If you're in the market for a new gaming machine that will deliver the best playing experience in Alan Wake 2, consider looking at Acer's Nitro 5 series of gaming laptops. The machines in this series are excellent value for money, coming in at low price points yet still being capable of handling the most demanding modern games. The model featured here combines the solid performance of Intel's i7 series CPU with Nvidia's RTX™ 4060 GPU, which has a generous 8 GB dedicated memory, meaning it can load and display thousands of game assets on screen simultaneously. The machine is relatively compact, with a 15.6" screen that has a high frame rate of 165 Hz. The Nitro 5 series of gaming laptops are capable of playing almost all modern games smoothly and are built using high-quality components designed to last. Click here to find out more.
Ashley is a technology writer who is interested in computers and software development. He is also a fintech researcher and is fascinated with emerging trends in DeFi, blockchain, and bitcoin. He has been writing, editing, and creating content for the ESL industry in Asia for eight years, with a special focus on interactive, digital learning.
Stay Up to Date
Get the latest news by subscribing to Acer Corner in Google News.