10 Must Have Mods for Starfield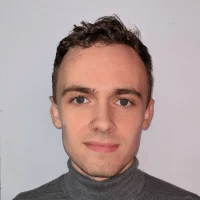 Starfield, a space galaxy adventure set in a not-too-distant future, is the first release from renowned developer Bethesda in 25 years. Bethesda games are famous for a lot of different reasons, one of those being their reputation for being extremely friendly to modding.
For the uninitiated, video game modding is a process by which individual gamers modify certain aspects of a game and customize it to match their personal preferences. Mods serve a variety of different purposes, from removing a tedious task, fixing an error in the game's code, or adding fresh new content to an old game.
No matter how great the game may be, there's always room for improvement and adaptation to personal tastes. Whether mods address accessibility concerns that developers didn't think of or give players the freedom to design their own custom skins, modding allows for a whole new level of interaction and participation.
Starfield modding is already a well-developed field with hundreds of modifications available to improve the experience for all types of players. If you can't find what you're looking for on Nexus, one of the best websites to download and exchange modifications, you'll find that making your own mod is much easier than it sounds. Keep reading to learn about ten of the must have mods for Starfield!
How to get started with mods
If you're looking for a place to get started with modding, Starfield is a great choice for beginners. All five of the most popular games on Nexus, the modding hub, are Bethesda games, in large part because of the official support Bethesda gives to modders.
You may think that there are a lot of modifications available for Starfield already, but the pace will pick up significantly when Bethesda releases its custom Creation Kit sometime in 2024. With this official Starfield mod support, players will be able to modify virtually any aspect of the game with ease!
It may sound intimidating at first, but don't worry - modifications range from simple, five-minute tweaks to comprehensive overhauls, and there are a lot of modifications you can do without any knowledge of coding. Besides, there are already a lot of mods available from other players, with many more to come in the future.
Let's take a look at 10 of the best Starfield mods currently available on Nexus, the video game modding hub! 
10 must have mods for Starfield
1. StarUI 
StarUI is a mod designed to improve the appearance of inventory screens on PCs. It renders the design slimmer and more compact, automatically categorizes items to streamline search, offers options to change the font and much more! This mod has also been translated into a variety of languages by users.
2. Starfield Performance Optimizations
Starfield Performance Optimizations, as the name suggests, improves graphics and performance throughout the game. Impressively, it manages to increase frames per second (FPS) while simultaneously reducing the strain on your CPU.
Over 500,000 downloads show that this mod is a highly popular and effective one. There are some minor bugs to watch out for, however, like characters' faces pixelating during dialogue. The creator also discovered that the files must be installed manually rather than through Vortex for the mod to run properly. If you have a problem, you can post in the mod forum so that the creator can view it and respond appropriately.
3. Starfield Upscaler - Replacing FSR2 with DLSS or XeSS
DLSS, which stands for "deep learning super sampling," is AI graphics technology from Nvidia. Compared to its competitor FSR2, it provides significant gains in both quality and performance. This Starfield Upscaler is a Starfield DLSS mod that replaces FSR2 with either DLSS or XeSS, both of which improve the quality and performance of the game.
Be aware, however, that many bug reports on this mod's Nexus page have gone unanswered, so if you have an issue, you might not be able to count on the creator's support.
4. Neutral LUTs
This mod replaces all of the color LUTs (look up tables) with the base game's neutral color LUTs. Look up tables are like filters that are applied to photos and videos to tint the image with a particular color. Though the LUTs in Starfield look nice, they can sometimes hinder visibility, so removing them can make the game easier. This mod also works as a Reshade preset, making it one of the most flexible Starfield Nexus mods.
The creator recommends this video for an easy-to-follow tutorial on how to install this Nexus mod for Starfield.
5. 4K Natural and Realistic Eyes Textures
One of the more unique mods on this list, the 4K Natural and Realistic Eyes Textures mod replaces all characters' eyes in the game with highly realistic ones. Each eye modification has been adjusted by hand for optimal quality. Originally uploaded on September 3rd, 2023, no bugs have been reported at this time.
6. Quantum Reshade
Quantum Reshade is a Starfield mod that improves graphics throughout the game, constructing a more realistic appearance through crisper lines and edges and enhanced details. With 94,648 total downloads and 0 bug reports since its release on August 31st, 2023, this is definitely a must have mod.
7. Immersive Damage
Immersive Damage addresses one of the common complaints about Starfield, the "sponginess" of enemies when they're killed. This mod solves that problem by changing the damage values, ensuring a more immersive experience just like the name promises. The mod is completely customizable, allowing you to adjust the damage values to your liking.
8. Improved Combat AI
The Improved Combat AI mod adjusts the behavior of non-playable characters. Instead of standing around aimlessly, this mod will cause NPCs to act more naturally and intelligently: they'll react more quickly, shoot their weapons more often, and change their positions more frequently. For an immersive gameplay experience, this is a great mod to have.
Keep in mind that this mod only works with the Steam version of the game. 
9. Jetpack Overhaul
This mod allows jetpacks to be controlled by pressing and holding buttons rather than just a single press. This allows players to have more control over the duration of their flight in a jetpack, as instead of always flying for .5 seconds, they can choose to fly for shorter or longer periods. It also includes a function to allow you to boost horizontally with your jetpack!
10. Ship Builder Tweaks
This mod focuses on improving the experience of ship building within the game. With this mod installed, you'll have access to further zooming, faster panning and rotating, more floors and other expanded features. The same creator also has a Ship Builder Tolerance Tweaks mod that you can install if you enjoy Ship Builder Tweaks and want even more control over your ship.
Conclusion
If you're new to the world of modding and want to get started, Starfield is a great choice! Due to Bethesda's comprehensive Starfield mod support and an enthusiastic community of modders, you'll have a lot of experience to learn from and previous mods to play around with. Plus, with the release of the Creation Kit next year, the momentum around Starfield modding will only continue to grow.
Matthew is a freelance content writer whose work has previously appeared in well-known language-learning blog Fluent in 3 Months and The Happy Self-Publisher. His creative work has also appeared in Otoliths, CafeLit, and the Eunoia Review. He is currently based in Taipei, Taiwan, where he is studying for a master's degree in Chinese Literature.
Stay Up to Date
Get the latest news by subscribing to Acer Corner in Google News.