A Preview of Wizard with a Gun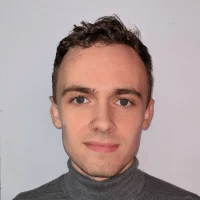 Wizard with a Gun, due to come out on October 17th, 2023, is the newest game from Seattle-based indie developer Galvanic Games. With a roster of titles such as Questmore, Some Distant Memory and Gurgamoth, the studio is known for their combat-driven games that take place in unique, fully developed universes.
Wizard with a Gun is no exception. The game itself, whether we're talking about its animation style or its gameplay, is difficult to categorize or put into a box. Galvanic describes it as an "online cooperative sandbox survival game set in a magical wilderness wrought with dangerous creatures and arcane mysteries," a description that suggests the game's quirky feel while still leaving the most interesting details to be discovered.
Needless to say, many in the gaming community have been excited by previews of the game, and the momentum suggests that the game will be a hit. So, what's the deal with this game and what can we expect from its aesthetics and gameplay experience? Keep reading to find out more about Wizard with a Gun's style and design as well as overall gameplay.
Style and design
As styles go, Wizard with a Gun is an eclectic mishmash of Western, post-apocalyptic, and sorcery. The unique melange of its styles speaks to and reflects its unique gameplay that defies categorization. What other cooperative survival game do you know that incorporates both magic and guns?
Though the concept may be hard to grasp, the game pulls it all together nicely into a fun and aesthetically pleasing gaming experience. The landscape is not cluttered, and the isometric view gives the player a generous view of their surroundings. Each level is a separate biome, including forest, snow, grass, desert, and other types of regions.
Alongside the charmingly simplistic animation design is a whimsical soundtrack that approaches lo-fi in its calm playfulness. When danger is afoot, however, the music morphs into intense drumming to alert the player, then settles back into its calm rhythms seamlessly when the coast is clear. The music is overall very pleasant to listen to and play along with, meshing flawlessly into the fabric of the game's universe.
Gameplay
Wizard with a Gun, being a combat survival game, is based on harnessing powers to vanquish your enemies and continue surviving throughout different environments. Customization and modification will be your friend as you collect resources that will expand upon your powers and help you to survive in the so-called magical wilderness. You can choose to either play alone or with a friend through online cooperative play, but there is no PvP option available.
As a player, you'll begin the game with nothing more than a wizard hat and the clothing item you pick during wardrobe selection. When you arrive in The Shatter, the name the game gives to its post-apocalyptic landscape, a local will give you a gun. In the very beginning, you'll have to get creative to learn how to make do with this simple assortment of items, but as you complete new levels, you'll gather more items and more abilities.
As you wander around the mysterious landscape, you'll be able to collect resources. These resources range from gadgets such as the so-called research macana to the "evaporator" and their purposes can be to improve your gun arsenal, level up your magic skills, or something else entirely. You'll be under a time limit for each level you go through, which introduces an element of pressure to amp up the game.
As the title suggests, Wizard with a Gun incorporates both wizardry and arsenal into its gameplay. As you progress through the game, you'll have to polish your ability to perform spells. You'll have to determine which spells work well when combined together and avoid combining spells that wreak havoc when used in tandem.
Guns will also be an important resource for you as you try to outsmart your opponents and continue to survive. Some of the resources you collect during your roamings will help you improve your arsenal. Like spells, you can combine various types of ammunition to create special effects such as altering the shot, expanding the radius, modifying the bullet's trail or even changing the status of the creature you're aiming for. You can even create a gun that creates new tiles for you to walk on, expanding the roamable portion of your map in a highly unique way.
Release date & pricing
Wizard with a Gun's release date is October 17th, 2023. It will be available to play on Playstation 5, Xbox Series S/X and PC at a price point of $24.99 USD. If you pre-order on Steam, you'll receive some goodies like the Wizard King Costume, the Wizard Jester Costume, and the Noblewoman's Hat.
As for localization and language support, full audio is available only in English, but interface and subtitles are available in nine other languages, including French, German, European Spanish, Japanese, Korean, Brazilian Portuguese, Russian, Simplified Chinese, and Traditional Chinese.
Conclusion
Feeling hyped for this game's October 17th release date? You're not alone - there's a buzz building around this game, and its release is sure to bring another wave of enthusiasm about Wizard with a Gun.
If, like many, you want to start playing this game the moment it comes out, why not play with the best technology? With the Nitro 5 Gaming Laptop, you don't have to make a choice between portability and gaming power. With its 1TB of storage, you won't run out of space anytime soon, meaning you can download games to your heart's content without worrying about clearing up space. Plus, with the blazing fast 165hz, 1440p display and impressive 1080p frame rate, you'll enjoy complete immersion in any game you choose to play.
Luckily, with the purchase of any Acer gaming laptop, you'll also receive Xbox Game Pass for free! For no additional cost, access games like Wizard with a Gun and many others the moment they're released. For a serious gamer, it's a great deal: get your hands on the Nitro 5 and amp up your gaming experience today.
Matthew is a freelance content writer whose work has previously appeared in well-known language-learning blog Fluent in 3 Months and The Happy Self-Publisher. His creative work has also appeared in Otoliths, CafeLit, and the Eunoia Review. He is currently based in Taipei, Taiwan, where he is studying for a master's degree in Chinese Literature.
Stay Up to Date
Get the latest news by subscribing to Acer Corner in Google News.