Why You Should Get a Chromebook Plus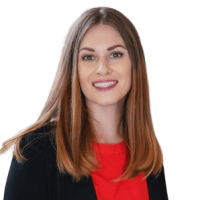 The brand-new Chromebook Plus includes all the stunning features of the standard Chromebook — and more. Boasting access to powerful creator apps from Adobe, Chromebook Plus is a unique experience that empowers productivity and creativity. Let's dive into the features and benefits of the all-new Chromebook Plus. 
What is a Chromebook Plus?
Chromebook Plus is a new category of Chromebooks designed to offer more power, more apps and more AI-powered tools to help people do more than they thought they could. Equipped with Intel or AMD processors, Chromebook Plus laptops are highly efficient machines boasting 8 GB of RAM and 128 GB of storage space, they are great for productivity, creativity, and entertainment.
Benefits of Chromebook Plus
Packed full of features and benefits, Chromebook Plus is truly designed with its users in mind. Here are some of the outstanding benefits you can expect from the all-new Chromebook Plus.
1. Offline File sync
With double the memory and storage space, your Google Docs, Sheets, and Slides are always available on- and offline. An internet connection and adequate Google Drive storage space are required to download and set up this feature, however once it is activated you can access your files anytime, anywhere. Chromebook Plus is freedom in a laptop, empowering users with advanced capabilities to maximize productivity and express their creativity with ease, and allowing them to work on files regardless of location or internet stability.
2. Crystal-clear video calls
As global connectivity advances, you need a video quality that will not let you down. Chromebook Plus is packed with a 1080p webcam and AI-powered video call tools that enhance clarity and lighting, so you can always look your best on video calls and live streams.
3. Built-in Google Photos, with Magic Eraser
The integrated Google Photos app on Chromebook Plus is equipped with enhanced features such as Magic Eraser to support your photo editing skills. Using Magic Eraser, you can edit photos with just a few clicks and remove unwanted distractions. Magic Eraser is so easy to use that even those with limited editing skills can create perfect images. Simply circle or tap the items you would like removed and watch them disappear from your images or recolor them with the camouflage option. Google Photos on Chromebook Plus also gives you access to other advanced features like an HDR effect and adding portrait blur.
4. Adobe Photoshop and Adobe Express
Who doesn't want picture-perfect images? With an Adobe Photoshop subscription, you can achieve just that. Adobe Photoshop and Adobe Express let you edit photos and create graphics, flyers, and other visuals with ease so that they're primed and ready to upload onto TikTok, Instagram, or Facebook. Using Adobe Firefly generative AI, users will be able to add, extend, and remove content with a few simple text prompts on Photoshop, and experiment with text-to-image and text effect tools on Adobe Express.
5. Automatic updates
In our hectic daily lives, it is easy to forget or overlook system updates. But they are important. System updates help protect our devices from hackers and fix bugs that could inadvertently expose our private data. Chromebook Plus includes automatic updates to keep your device feeling fast and up-to-date. These updates take place quietly in the background so you can continue working while knowing you are protected to the highest standards.
6. Long battery life
The new generation of digital nomads, remote workers, and commuters want the option to work from anywhere. But that often comes at a price — limited power outlets. Chromebook Plus offers up to 10 hours of battery life, which is enough to get you through a full workday, a long flight, or back-to-back meetings. 
7. Advanced virus protection
Most people are unable to function properly when they come down with a virus, and our laptops are no different. Viruses and malware can slow our computers down and expose gaps through which hackers can steal our sensitive data. Luckily, Chromebook Plus comes with layers of advanced protection to protect you and your data from viruses.
Why Acer's Chromebook Plus is a step above
Acer's Chromebook Plus series comes with a range of features that sets them apart from other laptop devices. These stunning Chromebooks empower personal productivity and creativity, and come with better hardware specs, delivering a higher performance range than the norm. The Acer Chromebook Plus 515 is powered by an Intel® Core™ i3 Processor and is perfect for multitasking and a smooth transition between applications and software. With an AMD Ryzen™ 3 processor that is perfect for achieving crisp visuals, the Acer Chromebook Plus 514 offers movie buffs a high-quality streaming experience. Below are features that set Acer Chromebook apart: 
All day energy. All day doing. 
DTS® Audio and a fast-charging battery with up to 10 hours of battery life make the 15-inch Chromebook Plus perfect for on-the-go entertainment. Take it just about anywhere without needing its adapter while you enjoy the high-quality audio from two upward-facing speakers. 
Complete connectivity
Boost your productivity with features such as an optional backlit keyboard, Wi-Fi 6E, Bluetooth 5.1, a built-in HDMI port, a USB 3.2 Gen1 Type-A port, and dual USB 3.2 Gen1 Type-C ports.
Stylishly rugged
Worry less about your device and focus on your work. This Chromebook Plus has independently verified MIL-STD-810H military-grade durability.
Conclusion
Chromebook Plus is a new category of Chromebooks, offering unmatched features with lightning-fast speeds like never before. They are perfect for remote workers or those who have to complete tasks on the go and give content creators a platform to edit photos and make flawless movies. Fortified with layers of built-in protection, the all-new Chromebook Plus range is built to be secure from the ground up. Safety features and built-in virus protection help keep viruses out and prevent small issues from becoming big headaches without downloading additional software. Users can breathe even easier knowing that Chromebooks run regular checks to stay one step ahead of security threats with Sandboxing and Verified Boot. Users looking for the next generation of Chromebooks can get the Acer Chromebook Plus 515 and the Acer Chromebook Plus 514 for just US$399.
Jeni is a translator and writer based in Taiwan. She is passionate about business development and loves helping companies enter international markets. She is fluent in English, German, and Mandarin Chinese, and combines these with her industry experience to provide practical market entry solutions.
Stay Up to Date
Get the latest news by subscribing to Acer Corner in Google News.