How to Protect Your Laptop from Theft and Damage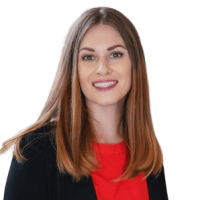 Laptops are probably one of the most expensive gadgets we own. But like any technology, they are vulnerable to theft and damage. Taking an eye off our devices for just a second in a crowded public area could give thieves a golden opportunity to strike, taking our data and cherished photos along with them. Likewise, knocking a cup of coffee over the keyboard or accidentally dropping it on the floor can cause significant damage.
Digital nomads and hybrid workers have no choice but to carry their laptops around in a bag or backpack, but this also carries risk. Leaving a laptop unattended when working remotely from a coffee shop or public workspace is risky. Your device could get stolen and, in a worst-case scenario, hacked to access your private information. For thieves, stealing devices may simply be a way to make money, but for owners, it means losing something crucial to their everyday lives. 
How can I protect my laptop from physical dangers? 
Traveling with a laptop or leaving it unattended in a hotel room or coffee shop is risky. Here are some ways users can safeguard devices from physical dangers and damage for ultimate laptop protection. 
1. Use a laptop lock 
Laptop locks are handy gadgets that help prevent devices from being stolen. They are physical locks, much like bicycle locks, that keep devices grounded to a specific area. Laptop locks are a two-ended piece of equipment, with one end that slides into the device's universal slot and one that wraps around an immovable object. It can be unlocked and released by entering the correct code. 
Although not necessarily aesthetic, laptop locks work as an anti-theft device and deterrent for thieves. Securing a device to a table or chair leg in a coffee shop means thieves would have to work twice as hard to steal it. 
2. Avoid leaving your laptop unattended  
Working outside in a stunning coffee shop or even on a beach is great until we have to take a private call or bathroom break. It is crucial to always be wary of thieves and avoid leaving laptops or other devices unattended. We must bear in mind that thieves are not always obvious and that anyone could take a chance to swipe at an unattended laptop. Therefore, leaving laptops unattended is strongly discouraged.  
3. Track your laptop  
Some laptop devices come with a Find My Device setting and can be tracked if they are lost or stolen. Enabling this feature is relatively quick and easy, and it can be a godsend if devices are missing. Moreover, putting an AirTag or similar tracking device in a laptop bag can help locate devices before they are transported too far away. Tracking devices are a worthwhile investment and can be used in other scenarios too, such as keeping an eye on wallets, keys, and phones.  
4. Protect laptops with shock-resistant bags or sleeves  
Laptops are supposed to be portable devices, so it makes sense that we use a protective case or laptop backpack to protect them. After all, our laptops work hard to keep us connected and able to work. Good laptop bags or protective sleeves should be a perfect fit with no wiggle room for laptops to bounce around and have a separate compartment for chargers and cables. Waterproof fabric is a must-have to protect devices from sudden downpours while in transit.  
5. Keep laptops on stable surfaces away from food and drinks 
Bumpy or uneven surfaces are unsafe as devices could slip or fall. Moreover, setting drinks or food down on an unstable desk or table could cause accidental spillages. Laptop users should avoid sudden jolts or bumps to prevent devices from getting a nasty shock that could cause internal damage.
6. Clean your laptop on a regular basis 
Regular cleaning prevents dust build-ups and can enhance the functionality of a laptop and cause overheating or freezing. It also keeps devices free from crumbs or food particles that could end up below keyboard keys or in ports. Cleaning a device includes more than just a quick wipe over. Blowing into ports or using a cylinder of compressed air helps remove hard-to-reach dust. Experts advise preventative cleaning should be conducted at least once a year to keep laptops dust-free and working smoothly. For day-to-day management, users can consider investing in a keyboard cover to prevent crumbs from falling between keys. 
7. Consider getting insurance 
We never know the value of insurance before we need it. If a device gets lost or stolen, insurance can often provide the safety net we need to purchase a new one. This is particularly important for costly or high-end devices that would be expensive to replace. When choosing insurance, you should consider daily habits, such as where the device is used and stored, so that brokers can provide the best policy for your needs and avoid any surprises when making a claim.  
Conclusion 
Protecting laptops and other devices from theft and damage contributes to their longevity. Although we never know what will happen in life, we can take action to mitigate potential harm to technology. Damage may be avoided by investing in a quality laptop case, sleeve, or backpack, and regular cleaning can prevent dirt from building up in the keyboard or ports. Users can reduce the risk of a stolen laptop by purchasing a lock and attaching it to an immovable object. Remember that vigilance is key to prevent thieves from taking personal objects, and try to avoid leaving devices unattended.
Jeni is a translator and writer based in Taiwan. She is passionate about business development and loves helping companies enter international markets. She is fluent in English, German, and Mandarin Chinese, and combines these with her industry experience to provide practical market entry solutions.
Stay Up to Date
Get the latest news by subscribing to Acer Corner in Google News.