How to Fix a Frozen Windows 11 Computer: 10 Easy Solutions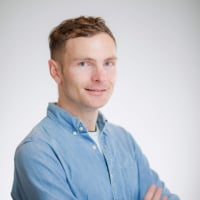 There's nothing more frustrating than a computer that has frozen randomly and stopped responding to input. Unfortunately, Windows users are bound to run into this problem at one point or another, even when running the latest version of the operating system. A frozen Windows 11 PC can result in lost data, time, and productivity. You are not alone if nothing works on your PC until you reboot. Instead of leaving your computer to continue to freeze time and again, read on to find out how to stop Windows 11 from freezing up.
Why does my computer keep freezing?
A computer frozen for apparently no reason is usually the result of software issues. Hardware is rarely the cause of an unresponsive system—hardware typically causes a system crash, leading to the blue screen of death, rather than a frozen system.
RAM issues can also cause freezing, but the root cause is usually software. Either too many programs require resources or have missing or corrupted files, or some program is causing system interrupts, resulting in the processor task queue becoming stuck.
What to do when Windows 11 freezes 
1. Wait to see if it loads
If your computer has been stuck for some time, don't immediately despair. An update or process may be operating in the background, and the system may return to usability once that has completed. Depending on how powerful your machine is and the programs you have running, background processes can take different amounts of time to complete. Try waiting up to 15 minutes and see if the problem resolves on its own.
2. Check your mouse, keyboard, and external devices
Although hardware is usually not the cause of a frozen computer, drivers for peripheral devices can become corrupted for various reasons. First, try unplugging your mouse and keyboard to eliminate these as causes of the issue. Next, disconnect any external hard drives, and if you are using a laptop, disconnect any external monitors. If the computer responds once a peripheral device has been disconnected, you will have identified the problem and can focus on that: likely the fix will be to reinstall the drivers for the affected device.
3. Try to shut down programs via task manager
Open task manager using the keyboard combination "CTRL + ALT + DEL" and force-quit any unresponsive apps. An entire system can be slowed down by a single unresponsive app if that app has placed a lock in memory. Closing the app in question can restore the system to normal operating conditions. 
4. Try restarting, shutting down, or hard resetting your computer
Restarting the system is often all that is required to get a frozen computer running again. If your restart or shutdown menus are not available, hold down your computer's power button for 5 seconds until you see a blank screen, indicating that the machine has been powered off. Wait at least 5 seconds before pushing the power button again to start up your system.
5. Update Windows 11
Even if you have automatic updates turned on, it's worth checking if there's a new system version available.
Click on Start and select Settings. 
Choose Update & security. 
Click on Windows Update, then select Check for updates and install all of the updates. Once your copy of Windows 11 is ready, it will begin downloading and will install automatically.
6. Check for software and driver updates
Outdated drivers can be the cause of Windows 11 issues. Driver updates for Windows, along with many devices, such as network adapters, monitors, printers, and graphics cards, are automatically downloaded and installed through Windows Update. If you're experiencing freezing issues, it's worth making sure you have the latest updates installed.
Click on Start and select Settings. 
Choose Update & security. 
Click on Windows Update and select Advanced options. 
Under Advanced options, select Optional updates. 
Click Driver updates to expand it. 
Check the box next to any updates which appear, then click Download and install.
7. Check for viruses and malware
Malicious software makes your system more prone to crashing. Viruses and malware can consume large amounts of your system resources, causing performance drops and periodic freezes. A simple fix in this case is to scan for and remove potential software threats. Windows 11 has built-in security functionality that you can use to scan for and remove potential threats.
Click on Start and select Settings. 
Choose Privacy & security. 
Click on Windows Security. 
Click on Virus and threat protection and select Quick scan.
If any issues have been detected by a quick scan, Windows may recommend that you run a full scan. Windows Security offers the following four scan options:
Quick scan. Immediately checks your device for any recent threats. 
Full scan. Scans every file and program on your device. 
Custom scan. Scans only files and folders that you select. 
Microsoft Defender Offline scan. Uses the latest definitions to scan your device for the latest threats. This happens after a restart, without loading Windows, so any persistent malware has a more difficult time hiding or defending itself. Run it when you are concerned that your device has been exposed to malware or a virus, or if you want to scan your device without being connected to the Internet. This will restart your device, so be sure to save files you may have open.
8. Delete temporary files
When you remove apps in Windows 11, some files are occasionally left behind. These are known as temporary files, which are used to retain key data while the app is being installed or updated. If you've deleted an app and don't plan on reinstalling it, temporary files left behind can take up valuable space and degrade system performance over time. These files should be deleted.
Click on Start and select Settings. 
Choose System and select Storage. 
Wait for the app to calculate the total size of all Temporary files, then click on that section. 
Only the files that you can safely delete will be displayed. Check the box next to any files you'd like to remove, then click Remove files.
9. Update graphics card drivers
Outdated or incompatible graphics card drivers may cause Windows 11 to hang while playing games or accessing certain apps. If your system is still freezing after you have checked that you have the latest drivers, try manually updating the drivers by following these steps:
Click on Start, type device manager, and then choose it from the list of results. 
Scroll down and click on the submenu labeled Display Adapters. 
Here, you will see a list of the currently installed graphics processors. 
Right-click on the appropriate device and select Update driver.
10. Restore from a system restore point
This option takes your PC back to an earlier point in time, called a system restore point. Restore points are generated when you install a new app or driver, and when you create a restore point manually. Restoring won't affect your personal files, but it will remove apps, drivers, and updates installed after the restore point was made.
Click on Start, type control panel, and then choose it from the list of results. 
In the Control Panel search box, type recovery. 
Select Recovery and then Open System Restore. 
In the Restore system files and settings box, select Next. 
Select the restore point that you want to use in the list of results, and then select Scan for affected programs. 
You'll see a list of items that will be deleted if you remove this restore point. If you're OK with the deletions, select Close, Next, and Finish.
If none of the above easy solutions solve your issue of Windows 11 freezing, a final solution that is more geared toward advanced users is to reinstall Windows 11 using the original installation media. Make sure that you back up your important data first, as reinstalling Windows can result in personal data being wiped. We recommend you consult a professional if your frozen Windows 11 issue still persists. 
Ashley is a technology writer who is interested in computers and software development. He is also a fintech researcher and is fascinated with emerging trends in DeFi, blockchain, and bitcoin. He has been writing, editing, and creating content for the ESL industry in Asia for eight years, with a special focus on interactive, digital learning.
Stay Up to Date
Get the latest news by subscribing to Acer Corner in Google News.