10 Best News Aggregators for Reading News Stories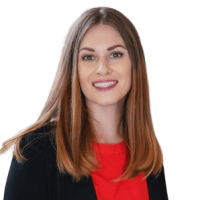 News aggregators are online platforms that collect news stories and other information for our reading pleasure. In times gone by, we had to take a trip to our local store to purchase a newspaper. Now, the latest news is at our fingertips. The internet is a vast pool of information, and instead of having to search for information stories, news aggregators bring the latest news to you. News aggregator sites may be topic-specific, offering the latest celebrity gossip, game news, or a collection of traditional news stories. In this article, we look at some of the best news aggregators. 
1. Google News
Google News is one of the best general news aggregators, offering comprehensive coverage of local and world news stories. It compiles news stories from top news organizations, blogs, and magazines, and offers them in an easy-to-read format. While Google News gives an overview of the day's news stories, Users can activate a briefing to receive personalized updates and breaking reports throughout the day, ensuring they are always kept abreast of the world's events. News-hungry readers can access Google News through their website or download the app for ultimate convenience. 
2. Feedly
With a handy cloud-sync feature, Feedly is a news aggregator with a convenient twist. Users can save articles on the cloud and access them across devices anytime, anywhere. Moreover, users can choose the stories that matter to them, then sit back while Feedly AI identifies relevant news insights. Feedly covers multiple topics, such as sports and entertainment, so readers will never be stuck for something to read. It even comes with a mute function, letting users personalize their feeds and only see stories of interest to them.  
3. Love For Games
Now for a little something for the gamers among us. Love For Games is a video game news aggregator that offers the best gaming news in one place. It is a stream of industry-related news in a clean and handy format. Readers can also see salary information from games studios around the world, such as GamesBeat and TechCrunch Gaming. The site also has its own Slack channel for gaming enthusiasts to discuss game development, trends, and making games.
4. Inoreader
Inoreader lets users pick and choose the news that matters to them and brings it together in one easily accessible feed. Users can streamline their content and filter what they do and do not want to see, leaving Inoreader to do the legwork. Inoreader provides updates on emerging trends in over 30 languages and even lets users sync their YouTube subscriptions and listen to podcasts. There are multiple free and paid options available, giving everybody a chance to enjoy Ioreader at a budget to suit them. 
5. (e) Science News
(e) Science News is an AI-powered news aggregator, bringing the latest and most popular scientific breakthroughs to readers from all large news sources. The site is simple and user-friendly and separates stories into popular, latest, and breaking news. Readers can keep up with science trends and reports on a range of science-related topics like earth and climate, astrology and space, and paleontology and archaeology. 
6. Apple News
The successor to the Newsstand app included in previous versions of iOS, Apple News is a news aggregator app developed by Apple Inc. The sleek news aggregator site is packed with stunning images and optimized articles, making news stories even more captivating. Apple News is pre-installed on every iOS device, so Apple owners can conveniently read the day's news from their favorite provider. Users can save articles for offline viewing and listen to the week's articles with subscription-only Apple News+ audio stories.
7. Techmeme
We wouldn't be in the digital age without having access to the latest tech-related news. With Techmeme, we can do just that. Techmeme gives readers access to the latest industry events that are reshaping the world. It is the top tech-specific news aggregator for tech enthusiasts and those within the industry, bringing top news to readers by linking stories from across the web. Techmeme is independent and privately owned and offers impartial information within an increasingly competitive market. 
8. Flipboard
With a magazine-style format that makes it stand out from the rest, Flipboard is a news aggregator that lets readers flip through it like a real magazine. Flipboard is a selection of curated news stories from trusted sources. Results can be filtered to only include personalized topics readers love, from broad to very niche subjects. Users can interact with stories by leaving a like, comment, or share to show appreciation or add their perspective.  
9. Metacritic
Metacritic is a news aggregator website designed for movie and music lovers. In a nutshell, Metacritic is a summary of entertainment reviews of different types of media, also including video games. Instead of switching off halfway through, users can simply check the Metacritic review scores in advance to decide whether or not a movie or TV show is worth watching. The site is user-friendly and separated by categories to create a blockbuster user experience. 
10. Yahoo News
Last but not least, Yahoo News is probably one of the most well-known news aggregators available. Yahoo News is a one-stop source of breaking news and headlines from around the world. Aside from global reports, the site offers various news topics including politics, climate change, and entertainment.  
Conclusion  
Most internet users probably get their daily dose of news online. Our 10 best news aggregators show a selection of the top sites for curated news stories, giving you topic or industry-specific information at the touch of a button. No matter your hobbies or interests, there is a news aggregator for everyone.
Jeni is a translator and writer based in Taiwan. She is passionate about business development and loves helping companies enter international markets. She is fluent in English, German, and Mandarin Chinese, and combines these with her industry experience to provide practical market entry solutions.
Stay Up to Date
Get the latest news by subscribing to Acer Corner in Google News.