A Preview of Starfield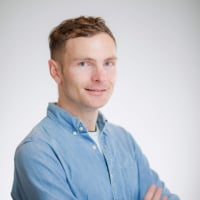 Starfield is set to be the most important Xbox and PC exclusive in a generation. It's the first major title to come out of Bethesda following its acquisition into the Xbox Game Studios fold, and all eyes are on the Skyrim and Fallout creator to see if it has what it takes to deliver its first new IP in 20 years.
From all the Starfield news we have received so far, it looks on track to be one of the best RPGs of 2023—although it will be fighting Baldur's Gate 3 for the crown. As one of the most anticipated upcoming Xbox Series X games on the near horizon, read on to learn all there is to know about this new AAA title.
Starfield storyline 
A complete timeline of how the game's story unfolds is provided on Starfield's official website. The timeline covers almost 300 years of history in the game's universe, beginning in 2050 with humanity first landing on Mars and running up to 2328—just two years before the game takes place. The timeline outlines the major events that occurred during this period and sets the scene for players to delve into the expansive universe. 
In brief, the timeline details the following: within 50 years of landing on Mars, humans were living in space. In 2156, the Alpha Centauri star system was settled, and three years later, one of the game's major factions, the United Colonies, was established. In 2188, a rival faction, the Freestar Collective, was founded, and a few years later, these two factions went to war. This war dragged on for two decades before a peace treaty was signed, although a little more than 100 years later, the two groups clashed again in a four-year "Colony War." The Colony War is now at an end, but the peace between these two factions is uneasy. Additionally, the pirates of the Crimson Fleet are aggressively expanding their footholds into systems where they have never been seen before.
Besides galactic war, the timeline also reveals the formation of Constellation—an organization dedicated to exploring space and uncovering its mysteries. Members of Constellation first discovered an alien Artifact in 2310 and have spent years recruiting notable figures from across the Alpha Centauri system. Whatever they might be, the Artifacts have captured the sole attention of the members of Constellation.
Players are put in the role of the main protagonist, who in the opening sequence stumbles onto an Artifact while out in space. After subsequently making contact with the members of Constellation, the player becomes part of something much larger—a quest to answer some of humanity's biggest questions!
Starfield gameplay
Starfield appears to be drawing heavily from other popular science fiction games like Elite Dangerous and No Man's Sky. It is a single player, open-world action RPG, and if you have played Fallout or The Elder Scrolls games, also from Bethesda, you'll know what to expect: wide open spaces and settlements to explore, progression systems that reward you for investing time in the elements of the game that you enjoy, and an overall structure that leverages choice and consequence.
Starfield will also include gameplay elements that are new to Bethesda games, such as flying ships in outer space, and it will have a more considered focus on resource management, crafting, base building, and even real-time combat with firearms. Like Bethesda's previous RPGs, you'll be able to switch between first and third-person perspectives at will. The following mechanics features in the game:
New Character Creation System and Explorer's Watch HUD. On top of customizing your character's features, which already look detailed enough to make a truly unique space explorer, you also have backgrounds and traits to select from. Backgrounds combine class systems and backstories, offering three starter skills and a variety of options like Chef, Bounty Hunter, and Professor. Traits also come in three and are optional but add more flavor to the story, like potentially visiting your parents, being worshiped by citizens, or unlocking dialogue opportunities.
Companions and Crew Recruiting. You can have companions join you along your interstellar adventures, similar to The Outer Worlds. Whether a main character you meet during the story, a robot companion that can help you in battle, or a stranger you rescue, several nonplayable characters are welcome to join the team. Starfield allows you to have multiple outposts and pilot a ship, all needing crew members. You can assign various characters you encounter to different outposts or your spacecraft. There's also an allusion to having romance options and relationships available with the companions you get close to.
Scanner Mechanic. Much like No Man's Sky, you have a scanner equipped to examine data on the resources and species of alien life you're interested in or to complete surveying objectives to gain rewards. The scanner UI shows how much of the planet's flora and fauna have been explored and highlights your current creature in green while displaying its critical information.
Outpost Base-Building. Aside from scanning when you're on planets, you'll be able to build outposts that exhibit as much detail as the ships. The base-builder view is now top-down isometric in contrast to Fallout 4's camera, where you join individual parts as you would in No Man's Sky. You can also decorate building interiors.
Zero-Gravity Combat. Starfield features combat and weaponry that dives into the physics of zero-gravity shoot-outs. You can engage foes while floating in zero-g environments (in the first or third-person), and certain weapons will launch you back in the air as you fire on others.
Weapons. Weapons available will include the standard ballistic machine gun weapons, energy weapons, and high-powered electromagnetic weapons. But then there's always punching and melee combat, which even applies to some of the tall extraterrestrial animal inhabitants.
Dogfighting Mechanics. You can't have a massive open-world space exploration game without some enemy crafts engaging you in outer space dogfights. Not only will there be plenty of dogfights left and right, but they have systems attached to them to make them more immersive.
Massive Star System and World-Building. Starfield will feature more than 1,000 planets for players to explore. Gamers and other news sources estimate that 10% of the planets are personally designed by game developers, and 90% are procedurally generated by AI. Players will be able to travel across different kinds of star systems. In the Star Map, hovering the cursor over each planet will reveal the details of each planet, including resources, any available quests, the flora and fauna, and the overall completion of the area. Zoom out of the system, and you can glimpse the neighboring star systems nearby and explore what their planets offer.
Comprehensive Ship Customization. Ships are highly customizable. You can even make your ship look like various animals or enormous robots. Like with outpost-building, ship-building is done using an isometric camera view along a grid, with selected parts highlighted in green. Extending beyond the interchangeable parts, your ship can receive an entire makeover with desired colors for its body and your choice of room placements and stations within the interior.
Starfield modding 
Modding is a popular and creative way to enhance the gaming experience, and Bethesda has confirmed that Starfield will have full mod support. Nexus Mods, one of the largest and most well-known modding websites, has launched a hub for the game in anticipation of its release, so fans who are also enthusiastic modders will be able to start implementing their ideas in the game as soon as it releases. Whether you mod to turn your playable character into Shrek, to place Thomas the Tank Engine in space, or to add new features and content to the game, you will be part of the Starfield fanbase that is expected to be as vibrant and diverse as the Fallout and Skyrim communities. The unique mods that are created will surely be beloved for years to come!
Graphics and design
The environments look great with the improvements made on current-generation consoles, although character modeling and animation still look a little too much like what Bethesda fans are all-too-familiar with. Starfield's nonplayable characters appear to have the same stiffness in their movements and facial animations as those in Skyrim, but fortunately, various enhancements, such as the ability to move eyebrows, have been introduced into the game. Hopefully, Skyrim's glitches will not carry into Starfield, but some of the visual stiffness seems likely to remain.
Starfield's system requirements for PC are pretty modest, considering the game's galactic scale. Turns out you can cram a thousand or so planets into 125 gigabytes of hard drive space. It will need to be an SSD, though. Bethesda partnered with AMD during development, getting the game to run its best on that particular company's hardware. Starfield will use FSR 2.0 (AMD's upscaling technology that offers an alternative to Intel's DLSS).
To make sure you can get the most out of Starfield, consider checking out Acer's wide selection of gaming laptops, many of which feature the latest AMD graphics chips. You can browse the available machines here. The following five machines have been handpicked by our team and will enable the game to be experienced at high quality settings.
Acer gaming laptops
The Acer Predator Helios 16 is simultaneously a solid and quiet gaming laptop with many high-end aspects. Thanks to the economical RTX 4050 and its mature cooling system, gaming sessions can last for longer, even with the full use of its potent 14-core CPU.
Predator Helios Neo 16" Laptop Specs:  
Processor: Intel® Core™ i5-13500HX (14 cores) 
Screen: 16" 1920 x 1200 (WUXGA) 
Graphics Card: NVIDIA® GeForce® RTX™ 4050 
Memory: 16 GB DDR5 SDRAM 
Storage: 512 GB SSD 
Weight (Approximate): 5.73 lb 
OS: Windows 11 Home
Acer Predator Helios 18 stands as one of the new flagship Acer gaming laptops, bringing with it some of the best hardware currently in circulation. The result is therefore a solid, complete machine capable of satisfying any request, starting from web browsing up to more complex video games. 
Predator Helios 18" Laptop Specs: 
Processor: Intel® Core™ i7-13700HX (16-core) 
Screen: 18" (2560 × 1600) 
Graphics Card: NVIDIA® GeForce® RTX™ 4070 
Memory: 16 GB DDR5 SDRAM 
Storage: 1000 GB SSD 
Weight (Approximate): 6.97 lb 
OS: Windows 11 Home
One of the thinnest and most powerful gaming notebooks on the market, and combined with the power of the RTX 4090, the Predator Triton 17 X is strong enough to play the most demanding games. And its panel, which covers 100% of the DCI-P3 color gamut, looks smooth even in the most dynamic scenarios.
Predator Triton 17 X Laptop Specs:  
Processor: Intel® Core™ i5-13900HX processor Tetracosa-core (24 core™) 2.20 GHz 
Screen: 17" (2560 x 1600) 16:10 
Graphics Card: NVIDIA® GeForce® RTX™ 4090 with 16 GB dedicated memory 
Memory: 64 GB DDR5 SDRAM 
Storage: 2 TB SSD 
Weight (Approximate): 6.61 lb 
OS: Windows 11 Home
The Nitro 16 Gaming Laptop is for gamers looking to maximize game performance on a slim budget. The laptop's Intel Core i5-13500H processor combined with its NVIDIA® RTX™ 3060 graphics card ensures smooth and responsive gameplay. Its high-refresh display, powerful graphics card, and processor give it the performance necessary to run games at high frame rates without a hitch.
Nitro 16 Laptop Specs: 
Processor: Intel® Core™ i5-13500H dodeca-core 2.60 GHz 
Screen: 16" WQXGA (2560 x 1600) 16:10 165 Hz 
Graphics Card: NVIDIA® GeForce RTX™ 4050 with 6 GB dedicated memory 
Memory: 8 GB DDR5 SDRAM 
Storage: 512 GB SSD 
Weight (Approximate): 6.17 lb 
OS: Windows 11 Home
The AMD version of the Nitro 16 comes equipped with an AMD® Ryzen™ 5 7535HS processor, making it one of the strongest Nitro yet. The Nitro line provides a rock-solid, value-focused gaming laptop that gives you what you need without the bells and whistles of the premium Predator Helios range.
Nitro 16 Laptop Specs: 
Processor: AMD® Ryzen™ 5 7535HS hexa-core (up to 4.55 GHz) 
Screen: 16.0" WUXGA (1920 x 1200) 
Graphics Card: NVIDIA® GeForce® RTX™ 4050 
Memory: 16 GB DDR5 SDRAM 
Storage: 512 GB SSD 
Weight (Approximate): 5.95 lb 
OS: Windows 11 Home
Starfield release date
Starfield launches on Xbox Series X|S and PC on September 6, and you can play it on day one with an Xbox Game Pass. Furthermore, early access will be available on September 1 for those who buy either the Starfield Premium Edition or Starfield Constellation Edition. Make sure to check out the Xbox Game Pass before the launch of Starfield and see why Acer is an official sponsor. You can also visit the game's Steam page in preparation for the launch. 
Ashley is a technology writer who is interested in computers and software development. He is also a fintech researcher and is fascinated with emerging trends in DeFi, blockchain, and bitcoin. He has been writing, editing, and creating content for the ESL industry in Asia for eight years, with a special focus on interactive, digital learning.
Stay Up to Date
Get the latest news by subscribing to Acer Corner in Google News.