Twitter Rebrands to 'X', What Can We Expect?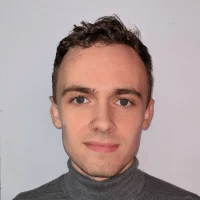 Once again, Elon Musk has people talking. On July 23rd, Twitter announced a name change and rebrand, doing away with the blue bird to bring in the new name: X.
Amid the casualties of this sudden name change are the famous bird and one user's handle. Gene X Hwang, who used the handle @x on Twitter before the company confiscated it, said that he knew his days with the username were numbered. X, as the social media giant is now known, offered him various types of compensation, including merch, a guided tour of the offices and a meeting with top brass, but Mr. Hwang says he's still looking for a Twitter (ahem, X) alternative. 
Police stopped construction workers from fully removing the Twitter sign at the headquarters in San Francisco, leaving half of the word clinging to its post. This temporary roadblock aside, once reality catches up to the frantic pace of Musk's imagination, Twitter will, at least officially, become a thing of the past.
It's unclear for how much longer people will continue to speak of "tweeting" and "retweeting," handy verbalized phrases that for now are still used within the app and may prove difficult to eradicate. Regardless, the bird is gone, and the stylized X is here to stay.
With this sudden rebrand, people are wondering if this is an empty surface-level adjustment or a symbol of larger changes to come. With Musk's characteristic "hype first, delivery much later" work style, this is a valid question. What can we expect from X in the coming months? Let's take a look at what the fall of the blue bird might mean for the tech company.
Why the rebrand?
So, why the rebrand? From an aesthetic point of view, the letter X holds a lot of symbolic value. It's a letter that fascinates owner Musk, who has used it in projects such as the space-exploration venue SpaceX, the artificial intelligence app xAI and Model X, one of Tesla's earliest models. Musk's taste even extends to his preference for baby names, giving the nickname "X" to his son X Æ A-Xii Musk. (Yes, it's pronounced like the letter X.)
This rebrand has also led to a good deal of speculation. Some have pointed out that X is both the symbol for an unknown variable in algebra and the symbol for found treasure. It's also been noted that X is frequently associated with death and rebirth, perhaps a poignant symbol for a company that has been embroiled in controversy for years. 
Others are wary of reading too much into it. Tom Morton, global chief strategy officer at ad agency R/GA, claims that the name change is simply a way for Musk to put his personal mark on the company, and not a response to decreased ad revenue or other issues: "Twitter's changing name and logo has nothing to do with user, advertiser, or market issues."
What does X represent, and will its vision become a reality?
While Elon Musk's Twitter rebrand may seem superficial to some, there are real ambitions behind it. Musk and the company claim to have the goal of creating an "everything app," somewhat similar to WeChat, a widely used multipurpose app in China. The new name X would then symbolize a new range of uses for the app, including multimedia support, banking functions, and more.
According to Twitter CEO Linda Yaccarino, "X is the future state of unlimited interactivity – centered in audio, video, messaging, payments/banking – creating a global marketplace for ideas, goods, services, and opportunities." With the power of AI, she states, "X will connect us all in ways we're just beginning to imagine."
An app in the US that could provide all the functions of WeChat would undoubtedly be a powerful market force. However, there are a lot of challenges to realizing that vision. For one, the company doesn't have the infrastructure: as Bloomberg Intelligence Analyst Mandeep Singh points out, "Twitter as a standalone app doesn't have the infrastructure to become an everything app."
In order to implement and support such a diverse range of features, the company would have to invest an enormous deal of labor and time, a tricky endeavor given that the company recently let go a substantial portion of its workforce.
There is also the question of trust. It's very much up in the air whether or not users would be willing to entrust so many functions to one singular app, particularly with a polarizing figure like Musk at the helm. As Syracuse professor Jennifer Grygiel puts it, "I'm not sure he has enough trust from his user base to get people to actually exchange money or attach any type of financial institution to his app."
No matter where you stand on Musk, it's hard to deny that with such a wide-ranging mission comes barriers and challenges that will have to be overcome if X is to become an "everything app."
Conclusion
At the end of the day, Twitter's rebrand to X is an opportunity for rebirth. Twitter, of course, is not the first company to rebrand: whether it's Facebook's change to Meta or Dunkin' Donuts' abbreviation to Dunkin', companies can signal to their customer base and the wider public that they have changed.
That's not to say that all rebrands are successful, however. Rebrands take both time and investment, and companies have to be patient as consumers resist and eventually adjust to the new name. Additionally, a rebrand built on empty promises and intangible tweaks won't do anything but confuse and alienate potential customers.
Infamous for his impulsivity, Musk will have to focus and develop a long-term oriented mindset if he wants to successfully change his brand's image and make X into the "everything app" he envisions. In an era where social media is pointing towards increasing decentralization, an app like this would signify a major swing in the opposite direction. Whatever happens in the realm of microblogging, it will certainly be interesting to see how the landscape develops as Twitter alternatives continue to mature. 
Matthew is a freelance content writer whose work has previously appeared in well-known language-learning blog Fluent in 3 Months and The Happy Self-Publisher. His creative work has also appeared in Otoliths, CafeLit, and the Eunoia Review. He is currently based in Taipei, Taiwan, where he is studying for a master's degree in Chinese Literature.
Stay Up to Date
Get the latest news by subscribing to Acer Corner in Google News.