Can Threads Challenge Twitter's Dominance?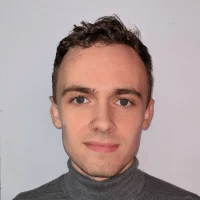 Threads vs. Twitter, Elon Musk vs. Mark Zuckerberg - is this the business rivalry of our times? Ever since Threads' release, the idea of viable alternatives to Twitter has become even more prescient. But what is Threads, and does this Meta app really have the wherewithal to challenge Twitter's dominance?
What is Threads?
Threads, Meta's newly released Twitter alternative, has been a topic of heated discussion ever since its release on July 5th, 2023. Though the app tweaks some of Twitter's features, notably in that Threads does not use hashtags or a chronological timeline, much of the interface is clearly modeled on and similar to its obvious rival.
Thread users begin their experience by logging in through their Instagram, meaning that there's no need to create a separate login for those who already have an Instagram account. Posts can be up to 500 characters long and can include links, photos, and videos of up to 5 minutes in length. This character length is longer than the 280-character limit imposed on most Twitter users, but far from the 4000-character limit recently made available for Twitter users with a blue verification check.
The decision to raise the character limit on Twitter to 4000 for verified users, introduced only in April 2023, is one in a series of erratic and sudden changes that Elon Musk has made since acquiring the platform. Many users were unhappy with the sudden force with which the change was made, and also felt that the change showed too much favoritism towards verified users. Indeed, it is precisely the negative impact of these changes that Meta is responding to in its creation of Threads. In Meta's own language, their goal is to bring forward a new era of social media in which platform decentralization allows users to engage with platforms that align with their values.
Given the string of controversies that have plagued Twitter since its change in ownership, these concerns are highly relevant and are at least partially responsible for Meta's ability to gain 70 million new users within two days.
Why is Meta releasing Threads now?
Much of the rivalry between Threads and Twitter can be blamed on the personal animosity between their respective owners, Mark Zuckerberg and Elon Musk. Their macho competition has even led to rumors of a possible MMA-style cage fight between the two.
But this rivalry has been boiling for years, which has led some to the obvious question: why now? Zuckerberg has been itching to enter the short-form text social media game, as evidenced by his attempt to acquire Twitter in 2008, a request Twitter refused. The idea of alternatives to Twitter isn't new, either: both Mastodon and Bluesky, released in 2016 and 2023 respectively, are examples of applications that have attempted to diminish Twitter's overwhelming market power.
In essence, it seems as if the release's timing was meant to hit Twitter - and Musk - where it hurt. The platform's active user count and ad revenues have both declined since Musk's rise to the throne, for example. While this can be attributed to many different factors, including an overall economic downturn worldwide, it's hard to ignore the impact of recent policy changes such as the commodification of the blue check mark or the decision to block non-users from viewing tweets (a decision that was quickly reversed).
By that measure, it appears to be working. 70 million people registered for Threads within its first two days of launch, including Shakira, Bill Gates, and the Dalai Lama, and an attorney representing Twitter has already threatened Meta with legal action for misusing their "trade secrets and other intellectual property." Where Mastodon and Bluesky have been growing slowly, with around 2.5 million and 300,000 users respectively, Threads has shown that there is a demand for an alternative to Twitter. 
Is Threads a "Twitter Killer"?
Though the tide seems to be on Threads' side for now, that doesn't mean that the social media network isn't facing any obstacles. Meta's corporate language may preach about social media ethics and users' rights to choose platforms that align with their personal values, but Meta has by no means been a stranger to controversy.
Meta, then known as Facebook, has been critiqued for its role in a dizzyingly wide variety of controversies, ranging from interference in the 2020 U.S. election to the fomenting of hate speech towards the Rohingya in Myanmar. Facebook has also faced intense criticism for its misuse of user data, which has left a negative impression on many users.
Instagram, another platform under Zuckerberg's umbrella, has also faced challenges, recently in regards to changes to its interface that have made it more like TikTok. No matter how one views the company's role in such matters, it's clear that Zuckerberg and his companies have their own issues to work out.
To make things more complicated, the admittedly impressive figure of 70 million users within two days may be more a result of Instagram users being able to log in without creating a separate account rather than a surefire sign of Threads' future success. The platform builds on previous legal embroilments between Facebook and the EU, where the recently introduced Digital Markets Act limits the actions of companies perceived as "gatekeepers."
The delay of Threads' release in the European Union does not mean it will never be available there, but rather it signals Threads' uncertain future: can they maintain the buzz and build their platform further, or will it soon fade into obsolescence?
Conclusion
So, in regards to our last question, is Threads a Twitter killer, there is no definitive answer. Essentially, it could be - but its fate is far from certain. At this point, Threads has both positives going for it and negatives that could hinder its growth. Regardless of Threads' future, one thing appears certain - social media is moving towards decentralization.
Users are increasingly suspicious of large platforms, seeking a social media platform that sits well with their personal values. Though this may be to the chagrin of content creators who will be spread thinner and thinner over more platforms, it's safe to say that this decentralization will be largely positive for the average user.
Concerning Threads' future, only time will tell.  
Matthew is a freelance content writer whose work has previously appeared in well-known language-learning blog Fluent in 3 Months and The Happy Self-Publisher. His creative work has also appeared in Otoliths, CafeLit, and the Eunoia Review. He is currently based in Taipei, Taiwan, where he is studying for a master's degree in Chinese Literature.
Stay Up to Date
Get the latest news by subscribing to Acer Corner in Google News.