10 Highest Paid Female Esports Players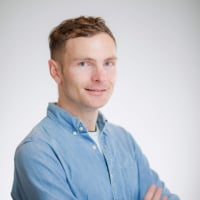 In the past decade, the esports scene worldwide has seen rapid growth. Many competitive games have seen the rise of their esports circuits, which have attracted increasing numbers of fans and provided ever-larger prize pools in each esports tournament. Although esports still remains a largely male-dominated sphere, several women have been challenging stereotypes in gaming and rising the ranks in their respective games, managing to command increasingly greater rewards for their performance as female esports professionals in the competitive gaming arena.
Women in gaming
Even though male esports players outnumber their female counterparts by a huge margin, the number of female gamers has been on the rise for many years. The number of female gamers is estimated to be around 45% of the total gaming population in the world. This means that there are about 1.3 billion female gamers worldwide, although this figure has fluctuated over the last decade.
In the past, female gamers often had negative experiences when playing video games. Sarcastic comments, unnecessary toxicity, and even direct harassment all contributed toward souring the gaming environment for women. But gaming culture has slowly changed over the years. Over time, this has translated into higher numbers of women in professional gaming.
Many popular games have successfully organized large female-centric esports events which have become huge hits. In Valorant, Riot Games organized the Valorant Champions Tour Game Changers Championship in November 2022. It featured eight female Valorant teams from around the world. The tournament had a total prize pool of $500,000 USD and was immensely successful, garnering more than 200,000 peak viewers in the grand finals.
Female gamers are also finding playing opportunities on previously male-dominant teams. In the Korean LCK Challenger's League, Liiv SANDBOX signed in Jeon "DangMoo" Su Jin, who became the first female League of Legends professional player in Korea. And in February 2018, Kim "Geguri" Se-yeon became the first and only female esports player in Overwatch, joining Shanghai Dragons at that time. Although she only played a few games during her two years with the Shanghai Dragons, she effectively demonstrated what women could achieve in esports. 
Top 10 highest-earning female players in esports
Women of all backgrounds have been performing at the highest levels in esports scenes, consistently wowing audiences not only in all-female tournaments but in mixed-gender tournaments, too. No matter what competitive game you follow, chances are an extremely skilled female player is competing at the professional level. Similarly, as audiences for esports events have increased and brand sponsorships for tournaments have grown, the sizes of tournament prize pools and the payouts for competitions have increased. Tournament winners, both men and women, can take home tens of thousands of dollars in prize money as well as plenty of sponsorships and lots of public attention. 
Here's our list of the 10 highest-paid women in esports, according to tournament earnings as calculated by esportearnings.com. Earnings from sponsorships or donations via Twitch are not included.
Maureen Gabriella Stephany 
Although Alice has played online games such as Counter Strike, DOTA2, Clash of Clans, and 8 Ball Pool for quite some time, her esports journey really began in April 2019 when she joined Belletron Ace, the all-female PUBG Mobile team of Bigetron Esports as the Starter in the squad. Alice has been a key player for Bigetron Esports in several tournaments and officially became the Model Ambassador of the team in February 2021. As a part of Bigetron Red Aliens, has won numerous local, national, and international PUBG Mobile championships and tournaments. Some of them are PMCO — Fall Split 2019 Global Finals (Winner), PMWL East 2020 League and Finals (Winner), and PMPL — Fall Split SEA Finals (Winner).
Facts
Ricki Sophie Ortiz 
Ricki Ortiz is a fighting game player specializing in the Marvel vs. Capcom and Street Fighter series. Ortiz prefers the Marvel vs. Capcom franchise over other fighting game series, and has found herself needing to juggle it and the more popular Street Fighter franchise. She also prefers playing tournaments in person rather than online due to the lag inherent in online gaming. In 2010, Ortiz was awarded second place in the Evolution Super Street Fighter IV tournament. She also came in second in the 2016 Capcom Cup, winning $60k USD by the end of the competition.
Facts
Benita Novshadian
Benita Novshadian, a U.S. woman of Armenian descent, is most famous for her career as a professional Counter-Strike: Global Offensive player. She was a founding member of CLG RED—the women's team of esports organization Counter Logic Gaming. In 2020, she helped CLG pick players and build a Valorant team for the organization, retiring from CS:GO in June of that year to continue her professional gaming career in Valorant. In November 2023, her team placed second in the Valorant Game Changers Championships, taking home a $110k USD prize.
Facts
Rumay Wang 
Wang has been playing games since she was 14 years old, when she became hooked on them. Wang is a former World Of Warcraft pro and BlizzCon 3v3 champion. She is also a Bloodline Champions DreamHack champion and League of Legends streamer who picked up Hearthstone during the beta and quickly became the foremost female player in the scene. She has even played in chess tournaments. She competed in and won the second PogChamps chess tournament hosted by chess.com in September 2020, which came with a $50k USD prize. In 2019, her team placed second in the Hearthstone Battlegrounds Brawl.
Facts
Nina Qual 
Nina Qual, who used to go by the gamer name puCK, is a professional StarCraft II player. Qual has played in several North American competitions and continues to stay active in the scene. She is currently a member of License to Kill, a team that is most recently focused on StarCraft II and Heroes of the Storm. Nina is known, among other things, for using Colossus drops effectively in Wings of Liberty. 
Facts
Julia Kiran 
Kiran rose to fame when her team, Druidz, defeated ALTERNATE in the Electronic World Sports Cup 2013 Counter-Strike: Global Offensive tournament (female category). Kiran was the leader of Team Secret, with whom she played from March 2016 to June 2017. She retired from competitive Counter-Strike in September 2021 to pursue a career in Valorant, but returned in March 2023 to play for newly formed G2 Oya. In 2022, Kiran's team, G2 Gozen, won the Valorant Game Changers Championship in Berlin. This tournament had a total prize pool of $500k, possibly the largest prize pool in any esports tournament for women. 
Facts
Ksenia Klyuenkova 
Klyuenkova has won first place in 17 tournaments since 2015. Her biggest victory was in the Electronic World Sports Cup 2017 Counter-Strike: Global Offensive tournament (female category). She has stated publicly that she was sad when zAAz and juliano, the top-ranked CS:GO female team at the time, switched to Valorant, because it was a goal of hers to win against them. Klyuenkova hopes that the number of female players and teams continues to increase to make the gaming scene better for women. 
Facts
Katherine Gunn 
Gunn became famous for her Dead or Alive 4 performances in the Championship Gaming Series and during the WCG Ultimate Gamer events in 2010, and since then has performed in countless tournaments in dozens of different esports genres. As a teenager, Gunn would travel to local tournaments to play Halo and Street Fighter and collectible card games including Magic the Gathering and Lord of the Rings. Chaperoned by her father Wolf, Gunn would place highly among all competitors. She also has a love for girly dressing and a love of anime, a combination that inspired her to get involved with cosplay and to create the professional gaming and cosplay team, Less Than 3. 
Facts
Xiao-Meng Li 
Li is the first woman to win the Hearthstone Grandmasters Global Finals and to win a BlizzCon Esports tournament. In November 2019, Liooon defeated Bloodyface in the Hearthstone Global Finals to become the Hearthstone Global champion. She was also the first Hearthstone Global Champion from mainland China since the start of tournaments in 2014.
Facts
Sasha Hostyn 
Scarlett is officially the highest-paid professional female gamer in the world. Scarlett primarily plays Starcraft II and usually plays as Zerg. She is a member of Shopify Rebellion. In her early days in 2012, she played with Team Acer, first appearing under Acer's colors in a team event in July 2012 when the team faced Team SCV Life in the IPL Team Arena Challenge 3 loser's bracket. There, she achieved a three-kill (beating Revival, Cyrano, and inori) before losing to Polt.
Her hobbies include Magic: The Gathering and map-making in Warcraft III. She and especially her brother, as Bobo_The_Kodo and PurplePoot respectively, are reputed Warcraft mapmakers.
Facts
With the boom in the online streaming industry, many female gamers are also finding it a bit easier to attract prospective attention with their impressive gameplay. With the massive tournaments, the future looks bright for male and female esports professionals. 
Ashley is a technology writer who is interested in computers and software development. He is also a fintech researcher and is fascinated with emerging trends in DeFi, blockchain, and bitcoin. He has been writing, editing, and creating content for the ESL industry in Asia for eight years, with a special focus on interactive, digital learning.
Stay Up to Date
Get the latest news by subscribing to Acer Corner in Google News.