Why You Should Get an Ebike This Summer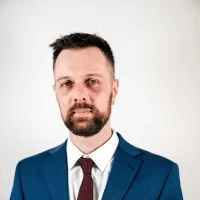 Transform the way you move this summer with an ebike, the freshest way to get around your city or town. When it comes to commuting and everyday journeys in the urban environment, an ebike is a smart choice for the modern human. Combining the freedom and independence of a bicycle, with the convenience and speed of a scooter or moped, an ebike is where it's at for personal transportation! Read on to discover how to select the best ebike to meet your cycling needs this summer!
What is an ebike?    
Ebike stands for electric bike, and as the name suggests, ebikes are traditional, pedal powered bicycles bolstered by electric motors. A quick search online will reveal folding ebikes, second hand ebikes for sale, as well as a wide range of specialized ebikes. Ebikes, similar to traditional bikes are designed for all of the terrains that a cyclist might encounter, from daily urban commutes to long range off-road trail rides.
How do ebikes work? 
Today's ebikes assist the rider's pedaling as and when assistance is required. The ebike's electric motor provides supplementary power, as needed to help cyclists extend and enhance their journeys. The ebike has evolved greatly in the past few years. Early models looked like regular bicycles with large, clunky batteries strapped on to all available parts of the frame. Recently, sleek, travel ready machines that barely look like they are hiding batteries have caused the popularity of ebikes to soar. Sounds good? Read on to discover how fast ebikes go, and many more reasons to get yourself an ebike this summer. 
Ebikes are an environmentally friendly choice
Gasoline powered motorbikes and scooters are certainly appealing.  From the raw power of a hog to the elegant glide of a Vespa, there is a bike for every style, speed and distance. But as we all know, gasoline powered engines create harmful emissions, including nitrogen oxides, greenhouse gasses and other pollutants. Ebikes rely on rechargeable electric batteries for their power, so apart from the emissions created from generating the electricity to recharge the batteries, they do not pollute the environment.
Convenient choice for the urban commuter
Another appealing aspect of ebikes is their convenience. As any cyclist or ebiker will tell you, an ebike will get you where you want, when you want. No more delays and endless waits for buses, trains or other unreliable forms of public transport. No need to find a gas station to fill up, simply ensure that your ebike battery is charged and hit the road. Hate finding parking? No sweat, either opt for a foldable ebike that you can take inside with you, or lock your ebike in a convenient, safe location. Many ebikes today feature advanced security features including auto-lock systems and GPS positioning.
Cycling is healthy, even with a little assistance
We all know that exercise is necessary to maintain health and keep in shape, but in our busy lives, sometimes it's hard to find time to keep fit. Whatever your physical condition, an ebike is a wise choice, as even if you don't feel up to tackling the hills of San Francisco, cycling with a little assistance can contribute to physical and mental wellbeing. Cycling may reduce the risk of cardiovascular disease, as well as boosting leg strength and getting your day off to a great start.
Say, is it a bike, or a motorbike, or an electric bike, or…?
As with many new technologies, classification is not always a quick, logical process. Ebikes are classified differently in various parts of the US, and must follow different laws and regulations, accordingly. While you don't need a license to ride an ebike, different localities have different laws, so wise up on your local laws before you ride. Also, remember that Ebikes are subject to a federal speed limit of 20mph or less solely using motor power.
Save the planet and save money
You may well be wondering how much an ebike costs, and where you can get a hold of one. Well, after the initial financial cost of purchasing an ebike, there are few further costs associated with the day to day running of the bike. Charging costs are minimal, with the average cost of charging an ebike in the US only 5 cents per charge, that's a whopping $27.17 per year added to your electrical bill! Remember as well how much you will save on petrol and bus or train tickets.
Ebikes have come a long way over the past few years
As we mentioned before, there have been many technological advancements in ebike technology over the past few years. As expected, ebikes are battery assisted, so battery technology advances have been, and continue to be at the core of ebike improvements. Lighter, longer lasting batteries, coupled with more powerful and efficient motors allow ebikers to tackle steep hills with ease. Smart ebikes are another recent trend. Sensors, and advanced connectivity features such as built in navigation, remote locking, and notification of approaching vehicles are standard on Acer's ebii. If you like the sound of these innovative features, then check out the Acer ebii, an AI driven smartbike that will make traveling through the urban environment a breeze.  
Introducing the Acer ebii
Our innovative ebii is a lightweight, minimalist ebike, featuring a powerful single-sided electric motor, alloy frame, and a host of smart features to personalize every ride. Fully charged in 2.5 hours, the 35lbs ebii is capable of a maximum assist speed of 20mph and can take you as far as 74 miles on a single charge.
Less is more with the ebii. Aided by ebiiAssist, the system learns to adapt to your cycling needs, pedaling power, and preferred level of assistance. Forget clunky gear changes, intuitively delivered power assistance provides the smoothest ride you've ever experienced. Connect to the mobile app, ebiiGo, for route recommendation, battery life, auto lock settings and more.
Never worry about flat tires again, our Air Form puncture resistant tires are a breath of fresh air, and will never go flat! Convenience is king, and perhaps, also key. But don't worry about forgetting the key to your bike lock as our bluetooth powered auto (un)lock automatically locks your ebii when you leave and unlocks it upon your return. Rest easy while you are away from your ebii. GPS positioning will alert you to any potential theft and help you track the ebii down, should someone steal it. We recommend that you also invest in the best lock that you can afford to protect your ebike from theft. 
A safe ride is a better ride, and front, rear and side lights provide you with added peace of mind when night riding. Offering an extra level of rider protection, collision detection sensors detect and alert riders of oncoming cars and other objects to prevent accidents. Check out Acer ebii today and transform the way that you navigate the city.     
We hope that you have enjoyed our brief ebike based journey today. The Acer Ebii really is a smart choice for smart riders, offering you an optimal, personalized journey, every ride. While you're here, check out Acer Scooter for another innovative approach to navigating cities with ease.
Edmund is an English copywriter based in New Taipei City, Taiwan. He is a widely published writer and translator with two decades of experience in the field of bridging linguistic and cultural gaps between Chinese and English.
Stay Up to Date
Get the latest news by subscribing to Acer Corner in Google News.