Father's Day Tech Gift Guide From Acer (2023)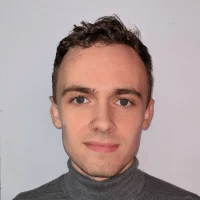 Father's Day this year takes place on Sunday, June 18th: have you found the perfect gift yet, or are you going with the infamous tie? For many people, coming up with Father's Day gift ideas is infinitely harder than Mother's Day. It can be (and often is) difficult to know what your dad really wants or needs.
With the holiday fast approaching, it's time to start filling up your virtual shopping cart. If you're in need of some inspiration, look no further: in this article, we'll take some of the hard work off of your shoulders by presenting you with 7 great tech gift ideas just in time for Father's Day 2023.
7 best Father's Day tech gifts 2023
ES Series 3 eScooter
eScooters have been all the rage recently, providing a convenient transportation option for distances a bit too far to walk but not far enough to drive. For those looking to get in on the craze and see what everyone's been talking about, the ES Series 3 eScooter is a great choice.
The ES Series 3 eScooter excels in all areas: its foldable design and light weight at 35 pounds make it highly portable, while its multiple speeds expand its transportation possibilities. It holds up to 220 pounds and comes with LED headlight and refractors to ensure safety at night. Get one today for dad and brighten up his Father's Day!
Nitro Gaming Controller
The Nitro Gaming Controller is a must-buy for any gamer. Its elegant black-and-red design emphasizes its focus on a powerful, unforgettable gaming experience. Its technical specifications are of course top-notch: its asymmetrical joysticks ensure comfort throughout a long gaming session, the turbo button gives a one-way ticket to enhanced performance, and the dual vibration motors will keep your gamer dad immersed in the game. 
The controller is compatible with both Windows and Android platforms, and the 6.5 foot cable can charge either USB-C to USB-A or USB-A to USB-C. This controller is a steal at $34.99, so snatch one up soon in time for Father's Day!
Nitro 5 Gaming Laptop
Looking for the perfect gift from your gamer dad? The Nitro 5 Gaming Laptop could be just the thing to make your dad feel special on Father's Day. Gaming computers are known to be more expensive than regular computers due to their improved graphics and specifications designed just for gaming. That can mean spending a pretty penny just to get something decent.
With the Nitro 5 Gaming Laptop, you get a quality device for a competitive price. The 1TB NVMe PCIe SSD provides plenty of storage, allowing your dad to download several large games without clogging up the hard drive. The 15.6inch screen provides impressive, lifelike graphics at 1080p, and combined with the NVIDIA GeForce RTX 3070 8GB graphics card, your dad will have a blast. Check it out today!
Predator G1 Aluminum Frame Suitcase
The Predator G1 is a high-powered gaming desktop ready to take on any game. It's become a popular choice for gamers searching for high quality at an affordable price tag. If your gamer dad's caught on to the trend, you'll definitely want to consider this Predator G1 Aluminum Frame Suitcase.
Modeled foam inserts on the inside are designed to protect the desktop, keyboard, mouse, and AC adapter during transport, while the sturdy exterior absorbs vibrations and prevents damage. Besides, with the combination lock, you can rest assured that the system is safe from theft. The Predator G1 Aluminum Frame Suitcase is a great choice for a gamer dad on the go who wants to prevent costly damage to their device.
Chromebook 514
Could your dad use a new laptop? The Chromebook 514 might be the perfect choice. Its wide range of features guarantees high performance at an affordable price point. For example, the 14-inch 1080p screen provides crystal-clear HD image quality without the strain of smaller devices. Along with the durable, attractive metal body and 12 hours of battery life, this device will be able to power all your dad's computing needs all throughout the day. And at only $249.99, this gift won't break the bank!
Halo Smart Speaker
With this Halo Smart Speaker, you can give your dad an upgrade in the audio department. Whether he's listening to music, streaming video, or gaming, this speaker will optimize his experience.
The sleek, stylish device comes with Google Assistant, a powerful, voice-activated system that can schedule meetings, play music and podcasts, and locate restaurants and other places of interest nearby. Plus, the LED display on the bottom is completely customizable and also responds to music, making for a unique and colorful listening experience. No matter what kind of music your dad listens to, the Halo Smart Speaker proves to be a smart, thoughtful gift.
Portable Monitor
When operating from your home office, having a second monitor is a lifesaver. Gamers may want to game on one screen while controlling music playback on the other, or workers might find it much more convenient to display data on one screen while keeping e-mail or other communications tools on the others.
But what happens when you're on the go? You revert back to a single screen, downgrading your amount of space and likely affecting your mood. Well, that's where portable monitors come in. A portable monitor may sound like an oxymoron, but monitors aren't just for the home office anymore.
With the PM1 Portable Monitor, you can ensure expanded visibility and enhanced productivity wherever you go. The ultra-light 0.97kg monitor delivers a 15.6" viewing area while still managing to be a comfortable fit in any bag or briefcase. With its combination of portability and usability, the PM1 portable monitor is a great tech gift for Father's Day 2023.
Conclusion
For many people, thinking of the perfect gift for Father's Day can be a struggle. It's not easy to find something that your dad needs or wants. With the list of tech gifts for dads above, you can narrow your options and find something that will pique your dad's interests. Order now to make sure your gamer dad gets that perfect gift before Father's Day on Sunday, June 18th!
Matthew is a freelance content writer whose work has previously appeared in well-known language-learning blog Fluent in 3 Months and The Happy Self-Publisher. His creative work has also appeared in Otoliths, CafeLit, and the Eunoia Review. He is currently based in Taipei, Taiwan, where he is studying for a master's degree in Chinese Literature.
Stay Up to Date
Get the latest news by subscribing to Acer Corner in Google News.