How Small and Medium Businesses Can Make a Positive Environmental Impact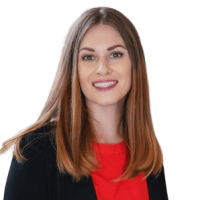 It's well-known that our modern living habits have accelerated changes to our environment. Since the dawn of the Industrial Revolution around the 1750s, human activity has caused a considerable increase in carbon dioxide in the atmosphere, affecting global climates and air quality. According to the World Health Organization (WHO), most people live in areas that don't quite meet WHO quality standards. Moreover, according to the US Environmental Protection Agency (EPA), the average American family unknowingly wastes around 180 gallons of water per week through water leaks alone.
Movements like Earth Day shine a light on the influence humans can have on the health of our planet and inspire us to take positive action. Environmental sustainability starts with taking responsibility to change our lifestyles and striving to create and regain the balance between human life and our planet's natural environment. It motivates us to conserve natural resources to benefit future generations. While the Earth's climate has always fluctuated, the current rate of global warming is indeed a new challenge. Yet, it's a challenge many companies are stepping up to, as they reevaluate their operations and integrate sustainable business practices to lessen their environmental footprint.
Climate change vs. sustainability: are they the same issue?
The terms climate change and sustainability are often used interchangeably. Although the two overlap in many ways, they are separate terms in their own right.
Have you ever heard someone complain about the recent boiling hot summers or how it never used to be this warm? Or perhaps you have experienced snow later in the year than before? These shifts in weather patterns are a result of climate change. The Earth's temperature has increased by an average of 0.14°F (0.08°C) each decade since 1880, this rate has more than doubled in the past ten years. Aside from rising temperatures and extreme weather, the impact of climate change also includes increased sea levels and land degradation. The future of our planet depends on how much carbon dioxide and other toxic gases we emit over the next few decades.
Sustainability refers to how people tackle the impact of climate change. For example, many prefer to cycle short distances instead of driving or reuse old items instead of throwing them away. Our current situation stems from the actions taken by previous generations of people and businesses who were unaware of the impact of environmentally unfriendly practices. The good news is we can now implement sustainable practices to improve our lives without endangering future generations.
Why is environmental sustainability important for SMBs?
SMBs account for 90% of businesses worldwide. However, they often lack the funding or expertise required to implement more sustainable practices and may not even be aware of their impact on our environment. Some industries, like the petrochemical industry, significantly contribute to plastic pollution, and their practices can harm local communities. Although it is impossible for a person or business to single-handedly reverse the impact of our actions on the planet, improvements are achievable by working as a global team. Plastic pollution could be eradicated by 2040 if companies and governments work together to find a feasible solution.
As SMBs ensure the functionality of international supply chains, they hold the key to creating a more sustainable supply chain network and a greener planet. As the world continues to battle rising inflation levels after the Covid-19 pandemic, and an increasing number of SMBs are prioritizing cost reduction. It is financially beneficial for companies to preserve energy by switching off lights and air conditioning systems when not in use. Creating a more sustainable business in this way reduces costs while protecting our environment.
Is being environmentally friendly beneficial for SMBs?
Sustainability in business is becoming increasingly important as people start waking up to the reality of climate change. Aside from introducing new legislation, governments around the world are offering incentives and subsidies to businesses and individuals willing to change their environmentally unfriendly ways. 
For the second consecutive year, the theme for Earth Day 2023 is "Invest in Our Planet," encouraging governments and businesses to facilitate change and create a more prosperous environment through sustainable practices. The movement aims to teach companies how to be kinder to our planet and work together to build a healthier economy for our planet. It also urges companies to make the necessary changes to protect future generations.
Here are a few ways that being environmentally friendly is beneficial for SMBs. 
1. Government tax deductions for greener businesses
Governments worldwide are keen to encourage environmentally sustainable practices and decrease the impact of climate change. Although 48% of companies in a recent study said they are unlikely to take action against climate change due to a lack of funding, governments are trying to help by introducing green business grants. In 2022, President Joe Biden signed the largest climate bill in US history, the Inflation Reduction Act (RDA). The legislation helps companies combat climate change and introduce more energy-efficient practices through green energy grants for small businesses. There is also a multitude of tax incentives aimed at reducing the burden on our planet, such as tax credits for installing renewable home energy systems and purchasing eco-friendly cars.
2. Attract new customers with eco-friendly practices 
Thanks to internationalization and the rise of social media, information is more accessible than ever. As such, consumers are becoming increasingly aware of company business practices and their environmental impact. A recent study showed 93% of global participants have started to take sustainability more seriously because of the Covid-19 pandemic. In a separate survey conducted in February 2022, 51% of respondents said environmental sustainability is more important to them now than the year before.
Consumer demands are evolving, and going green is a way for companies to help the planet while remaining attractive to new and existing customers. Moreover, paying more for environmentally friendly products does not appear to impact consumers' price sensitivity levels, with over half of participants in a recent survey stating they would pay more for products from a sustainable brand. Whether consumers purchase online or in a physical store, they have a plethora of products to choose from. Sustainable business practices and a green reputation help ensure customers choose your brand over others. 
How can businesses be more sustainable?
There are many ways for businesses to be more sustainable. The main problem is many companies do not know where to start, and lack the budget resources to find out. Even if they understand their impact on the planet, some SMB owners simply do not wish to change their actions. Conducting an environmental impact assessment could help identify areas in which companies can improve, and the journey to becoming a more sustainable company is easier than many think.
1. Daily operations and facility management 
On average, paper waste accounts for an estimated 70% of office trash. Many businesses store files and documents on a server, which saves physical space but requires a lot of energy to run, especially as they must remain cool to prevent overheating. More files means more energy is used, however some servers are powered by green energy. Moreover, it is good practice for company employees to regularly delete unnecessary files to reduce the amount of energy used. 
The digital devices used by employees also significantly impact the environment. SMB owners can consider purchasing second-hand and recycle or trade in old devices once they reach the end of their lifespan. Laptops tend to use less energy than desktop computers, and purchasing efficient equipment helps to reduce wasted energy. Employees should also adopt good practices and switch off devices upon finishing their shift, noting that sleep mode or screen savers do not necessarily save energy.
2. Supply chains and procurement 
According to the World Economic Forum, eight supply chains, including food, construction, and electronics, are responsible for 50% of global carbon emissions. Moreover, just a few companies bear the weight of these emissions. Companies can create sustainable supply chains by encouraging suppliers to reduce emissions through recycling and reducing the amount of waste they produce. Suppliers can also analyze their processes and find ways to decrease wasteful activities and boost efficiency.
Reducing supply chain emissions is challenging, but SMBs and suppliers can lessen their carbon footprints by working together.
3. Employee training and education
Educating staff on the impact our actions have on the planet creates awareness and promotes more sustainable practices in the office and at home. SMB owners can arrange sustainability training and encourage employees to consider how to create an environmentally friendly office. From providing reusable cutlery and going meat-free once a week to purchasing office plants and switching off lights, there are many ways for employees to get involved. Introducing eco-friendly challenges or incentives for carsharing or cycling to work can also motivate employees to help SMBs move towards their green goals.
4. Marketing and promotion 
As consumers become increasingly concerned about purchasing eco-friendly products, SMBs must find ways to mark themselves as a sustainable business. SMBs should develop a green brand image and show consumers they are environmentally conscious. They can even use their position to educate consumers about the negative impact of littering and plastic pollution. Green practices and a green brand image build credibility and will attract new customers. However, SMBs should be careful to match their actions with words and not partake in greenwashing, where companies spend time and money to position themselves as green without actually implementing green practices. 
Environmental, Social, and Governance (ESG) refers to a set of standards that demonstrate a company's environmental impact and transparency. Adopting an ESG strategy benefits SMBs as it shows customers and potential investors they are serious about protecting the environment and community and taking accountability for their actions if things go wrong. The environmental aspect shows how a company decreased its environmental impact, including developing greener products and using recycled materials. Social refers to how a company benefits the wider society, such as helping the community or funding educational initiatives. Finally, governance examines whether a company acts ethically. Promoting these aspects as part of a green marketing strategy lets companies expand their client base while helping the environment.
Love the planet with Acer TravelMate Vero
As consumers become more concerned about the state of our planet, some companies are replacing traditional plastics with Post-Consumer Recycled (PCR) plastic, a process that uses recycled everyday items like plastic bottles for manufacturing. Made from recycled materials and 30% Post-Consumer Recycled (PCR) plastic,  Acer's TravelMate Vero laptop is an eco-friendly PC that does not compromise quality.
The device is loaded with a high-performing processor and impressive memory, making it just as powerful as other business laptops without the negative environmental impact. Users can also switch to Eco+ mode when not in use, allowing enhanced energy efficiency with the Verosense™ smart battery management app.
Carefully made by environmentally conscious designers, TravelMate Vero laptops include no painting, printing, or plastic stickers. The laptops are made with ocean-bound plastic and 100% recyclable packaging, so SMB owners can rest assured their employees are using an environmentally friendly device while working remotely or in the office.
Conclusion
Whether through tax incentives or creating more sustainable business practices and supply chains, everyone has a part to play in helping the planet. While implementing a green strategy may seem overwhelming, there are many ways SMBs can decrease their environmental impact. Companies should encourage employees to walk or cycle to work and celebrate sustainable behavior that helps the environment. Furthermore, examining and identifying areas for improvement in the supply chain also contributes to greener production. Government incentives and tax deductions are designed to reward companies for sustainable conduct and can relieve the short-term burden of supply chain restructuring or purchasing environmentally friendly equipment. Movements such as Earth Day and Earth Week remind us of the urgency of changing our actions and being kinder to our planet. Acer is a pioneer in its commitment to delivering outstanding, environmentally conscious products made with our planet in mind. Read more about Acer's steps to protect our planet and bring a positive impact on our environment. Providing employees with eco-friendly computer systems like the Acer TravelMate Vero protects the environment without sacrificing performance. The durable device is made with recycled materials and is perfect for working on the go or in the office. By choosing TravelMate Vero, you choose our planet.
Jeni is a translator and writer based in Taiwan. She is passionate about business development and loves helping companies enter international markets. She is fluent in English, German, and Mandarin Chinese, and combines these with her industry experience to provide practical market entry solutions.
Stay Up to Date
Get the latest news by subscribing to Acer Corner in Google News.