Acer @COMPUTEX 2023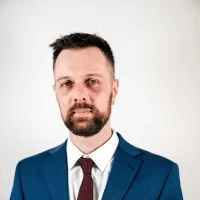 Come visit Acer at the COMPUTEX computer expo, running Tuesday May 30 until June 2, in Taipei, Taiwan. "Together we create" is the message welcoming a long awaited return to normal at COMPUTEX this year, so don't miss out. At COMPUTEX 2023, not only can you discover the latest from Acer and Predator, you can also experience our e-mobility products and explore the entire Acerpure line. This year, in addition to the Acer COMPUTEX Showcase at the Nangang Exhibition Center, we will also have a Downtown Showcase. The Downtown Showcase will have many activities, exclusive gifts (while supplies last), and eco-friendly workshops for you to explore, so come join us and see what's in store!
Innovation awaits at COMPUTEX 2023, and Acer has a truly buzzworthy lineup of new eco-friendly tech and gaming from Acer and Predator for you to check out. Come visit us at Booth No. M0820, 4F, in Hall1 of the Taipei Nangang Exhibition Center from May 30 - June 01 09.30 - 17.30. If you want a preview of what we have on show this year, read on for some select highlights of the newest Acer products!
Swift Edge 16
Gain an edge with the new Acer Swift Edge 16, featuring a seamlessly thin and light design, with hardware that's equipped for today's AI demands and beyond. The Swift Edge 16 unites performance and portability, and exudes confidence as it flaunts an eye-catching design frame and color display capabilities that are sure to make heads turn.
Its ultra-thin and light magnesium alloy chassis measures a mere 12.95 mm (0.51 inches), weighs only 1.23 kg (2.71 lbs), and is finished off with a sleek olivine black coating. The Swift Edge 16 showcases a stunning 16-inch 3.2K OLED display with an upgraded refresh rate of 120 Hz and support for 100% DCI-P3 color gamut to provide true-to-life colors and images. The Windows 11 laptop also boasts compatibility with up to Wi-Fi 7[1], Microsoft Pluton, and a range of smart features so users can stay connected to fast wireless connections and keep private data secured.
Predator Triton 16
Silver hued, agile, and limitless, the Predator Triton 16 with DLSS 3 is a slim gaming laptop forged with a purpose: to handle all your multitasking woes, dish out extreme performance, and empower your creativity at every turn. The latest addition to Acer's power-packed gaming line, Predator Triton 16 for gaming and work is equipped with the latest 13th Gen Intel® Core™ processors, NVIDIA GeForce RTX 4070 Laptop GPU, and up to 32 GB of DDR5 RAM, along with an abundance of features that would excite any type of gamer.
Cooling perfected so you can push performance to the max! To ensure the vital components are kept cool throughout gaming sessions, the laptop's advanced thermal solutions combine dual 5th Gen AeroBlade™ 3D fans, Vortex Flow optimization, and liquid metal thermal grease on the CPU, all housed within a thin metal chassis design.
Acer Connect Vero W6m Eco-Friendly Wi-Fi 6E Mesh Router
Acer's latest addition to the growing Vero line of eco-conscious products, Acer Connect Vero W6m, features 30% PCR plastic casing and a dedicated Eco mode, combining high performance and energy efficiency. With peak speeds of up to 7.8 Gbps and tri-band AXE7800 capability, you can count on Acer Connect Vero W6m to provide swift and secure connections with vast network coverage in homes and offices.
Designed with the environment in mind, Acer's commitment to reducing CO2 emissions is reflected in every aspect of the device, from its chassis to energy-efficient features. It also utilizes 100% recyclable paper in its packaging. The Wi-Fi 6E router also prioritizes data protection and security as it is the first router to pass EU EN 303 645 (RED) Cyber Security Standards.
SpatialLabs™ Stereoscopic 3D Solutions
Expanding support for SpatialLabs™ developers, Acer unveils a suite of tools enabling stereoscopic 3D experiences. These developer tools provide more avenues to develop glasses-free, stereoscopic 3D experiences on Acer SpatialLabs Pro devices. With its new Unity plug-in support, developers from various industries and practices can utilize SpatialLabs Pro devices when creating stereo 3D content and applications.
Acer's OpenXR runtime for SpatialLabs has been certified, enabling developers to use OpenXR protocols when building stereo 3D content and applications on SpatialLabs' commercial displays. The Acer SteamVR Bridge helps unlock the potential of stereo 3D for VR application developers to deliver enhanced immersive experiences when using SpatialLabs Pro devices.
Impactful Products
Upgrade your commute with the Acer ebii, an Ai assisted urban e-bike, then convert kinetic energy into reusable electricity while you work with Acer eKinekt BD3. Take a deep breath and relax, knowing that you protect your air with Acerpure home appliances. Come to COMPUTEX 2023 to see how these and many more Acer products are making a difference at home and out and about.    
Visit us today
In addition to these exciting new releases from Acer, don't miss the COMPUTEX Keynote by Acer Chairman and CEO Jason Chen: June 1, 9am in Room 701, 7H, Hall 2, Taipei Nangang Exhibition Center. Take this opportunity to be one of the first people to discover new additions to the Acer Vero eco-friendly range, as well as Acer Swift OLED Laptops, and, of course, the latest gaming laptops from Predator. See you at COMPUTEX 2023! 
How to get there: Map
Events not to miss:
1. Media Event 
May 30, 18:00-20:00 
Acer Downtown Showcase. 
Xiangti Avenue Plaza (Shin Kong Mitsukoshi - Taipei Xinyi Place)
2. COMPUTEX Keynote Jason Chen|Acer Chairman & CEO 
June 1 09:00
Room 701, 7H, Hall 2,
Taipei Nangang Exhibition Center 
Where and when:
COMPUTEX Showcase 
Booth No. M0820, 4F, Hall 1
Taipei Nangang Exhibition Center
May 30 - June 02, 09:30 am - 17:30 pm
Downtown Showcase (open to the public)
Xiangti Avenue Plaza (Shin Kong Mitsukoshi - Taipei Xinyi Place)
May 30, 13:00 - 21:30 pm
May 31- June 04, 11:00 am - 21:30 pm
COMPUTEX Showcase 
MRT
Take BR line and get off at Taipei Nangang Exhibition Hall Center Station (BR24)
Take BL line and get off at Taipei Nangang Exhibition Hall Center Station (BL23)
Railway
Please get off the train at Nangang Station (terminal station), then take the MRT BL line to Taipei Nangang Exhibition Hall Station (BL23)
Downtown Showcase
MRT
Take the Bannan line to "Taipei City Hall" station and use Exits 3.
Take the Tamsui-Xinyi line of the MRT to "Taipei 101 / Taipei World Trade Center", use Exit 4.
Edmund is an English copywriter based in New Taipei City, Taiwan. He is a widely published writer and translator with two decades of experience in the field of bridging linguistic and cultural gaps between Chinese and English.
Tagged:
Stay Up to Date
Get the latest news by subscribing to Acer Corner in Google News.