Understanding Satellite Phones: What They Are and How They Work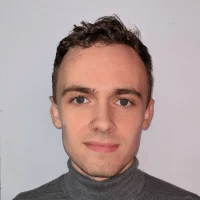 How satellite phones work, and why you might need one
If you first hear the term "satellite phone" it may sound retro or perhaps obsolete: like a car phone, or a landline. But in reality, satellite phones are quite novel and highly practical. In contrast to cell phones that connect to land-based towers, satellite phones connect directly to satellites in orbit.
This means that satellite phones have a much wider range of connectivity compared to cell phones: deep in the mountains or in remote parts of the ocean where cellular networks don't reach, satellite phones still function.
You may need a satellite phone with this global connectivity for several reasons. People who love to venture into remote parts of the wilderness, such as hikers and fishers, may need a satellite phone in case of an emergency. Every year, there are tragic cases of people who venture into the wilderness and disappear, and these devices can prevent those situations from happening. Businesses who do work in far-fetched, remote areas of the world may also need a satellite phone to ensure a connection wherever they go.
Pros and cons of satellite phones
The biggest pro of satellite phones is of course their global network. The ability to send an SOS message from the middle of the Pacific in an emergency is crucial for an adventurer's peace of mind.
In addition, satellite phones are also more secure than typical cell phones. Because they use a closed network, communication using satellite phones is more difficult for hackers to intercept. This makes satellite phones a popular choice for government agencies whose work depends on secrecy.
It's hard to deny, though, that these benefits come with a hefty price tag. One of the major cons of satellite phones is that their services can be extremely expensive. Buying a satellite phone will likely run you 1000 to 2000 USD, and that's before monthly charges, activation fees, or overage fees.
In addition to their sometimes exorbitant fees, battery life is also an issue. The Iridium 9555, for example, provides up to 6.5 hours of talk time and 43 hours of standby. Although this is better than the average cell phone, it could still fall short for the long-term trekker, especially since traveling "off-the-grid" often means limited access to electrical outlets.
Renting vs. buying
Because of the high initial cost, you may be wondering if there's a way to try out a satellite phone for a short period without committing to an expensive initial investment. Or you may be planning a weeklong trip to a remote location where you might need a satellite phone temporarily.
In both of these cases, renting may be the best option. For those who are considering a long-term solution, renting gives you the chance to test the product's range of connectivity and signal strength to make sure it meets your or your business's needs. If those needs change, you can always switch to another product with forking over another thousand dollars.
These days, there are many providers that offer satellite phone rentals. You'll find a wide range of time frames available, including daily rentals all the way up to weekly or monthly rentals.
Typically, rental providers include all necessary equipment, such as chargers for various types of outlets and spare batteries, but you should always check the details on the company's website to make sure.
Best satellite phones
There are a lot of competing brands of satellite phones on the market today, which can make it difficult to know which one is right for your needs. Not to fear -- we've compiled a list of some of the top competitors below with their pros and cons for you to consider below!
Iridium
Iridium is one of the most well-known and reputable satellite phone manufacturers today, and for good reason: from outdoor adventurers to governmental organizations, Iridium has a product suited to all needs. They also produce devices apart from satellite phones, including a satellite router that allows for connections to multiple devices.
The Iridium 9555 mentioned above is one of their most popular products. It is equipped with a physical keypad, an internal antenna, and up to 4 hours of talk time or 30 hours of standby.
The only major downside is its price tag, ranging around 1,295 USD and not including the monthly subscription plan. Subscription plans vary according to region of use and number of included minutes, but an Emergency 300-minute plan could set you back 678 USD.
While Iridium is a safe choice with a well-established track record of quality, its products may not be the most cost-efficient.
Garmin
It's no surprise that Garmin, a major player in outdoor recreation, also offers high-quality satellite phones. The company offers several different satellite communicators that vary in price from 399.99 USD to 599.99 USD.
The inReach Mini 2, the most inexpensive option at 399.99 USD, is a compact device with a weight of only 3.5 ounces. It offers two-way communication, SOS alerts, and a battery life of up to 14 days on default 10-minute tracking mode. Other devices offer additional features in exchange for a higher price tag, including a colorized screen for viewing maps. The inReach Mini 2's monthly subscription plan costs 14.95 USD per month or 11.95 USD per month with a 12-month commitment.
SPOT
SPOT is another company that produces satellite phones. Among their products are the SPOT X and the SPOT Trace. The SPOT X works similarly to other satellite phones, while the SPOT Trace is specifically designed to track objects.
The SPOT X is priced at 349.99 USD, which makes it a much more economical choice than the Iridium 9555 and somewhat on par with the inReach Mini 2. The SPOT Trace is 169.99 USD.
Conclusion
If your adventures take you beyond reliable cell phone coverage and you're willing to pay for some peace of mind, satellite phones can be worth the price. But before you buy, consider renting to make sure that your device meets your needs.  
Matthew is a freelance content writer whose work has previously appeared in well-known language-learning blog Fluent in 3 Months and The Happy Self-Publisher. His creative work has also appeared in Otoliths, CafeLit, and the Eunoia Review. He is currently based in Taipei, Taiwan, where he is studying for a master's degree in Chinese Literature.
Stay Up to Date
Get the latest news by subscribing to Acer Corner in Google News.