5 Green Tech Recycling Programs That Help You Do Good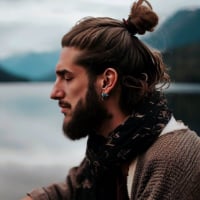 Anyone who has been fortunate enough to have access to advanced technology can attest to its incredible capabilities and conveniences. Having the ability to view information on the internet, compose and send documents, and perform other complex tasks is like living in the world of early science fiction. To be both a responsible technology user and an ethical consumer, you should always ensure that any electronic waste or e-waste ends up where it can be safely disposed of and recycled. 
Given that the creation of personal electronics involves precious metals like gold, silver, and platinum, along with toxic heavy metals such as mercury, lead, and nickel, green tech recycling programs provide an extremely valuable service. In addition to preventing contamination from hazardous materials, having the ability to recover precious metals helps to minimize the need for additional mining operations which come with their own costs to the environment. Whether you are looking to safely dispose of your old PC or need green tech recycling programs that operate on a larger scale, these programs will let you do the right thing for yourself and the environment. 
ACER's Recycling Your PC Program 
ACER sets the tone for recycling with its Recycling Your PC Program for both businesses and individuals. Whether you are looking to dispose of some expired lithium batteries or want to ensure that the valuable components from your old PC are put to good use, Acer can help you out. 
As part of Acer's Corporate Social Policy, the company offers a buyback program for schools in the United States to help them get the most out of their budgets while safely retiring old technology. That recycling involves closed-loop recycling processes which are compliant with the Institute of Electrical and Electronics Engineers (IEEE) 1680.1 Standard for Environmental Assessment of Personal Computer Products.  
Acer's Recycling Your PC program can be of assistance for any business interested in minimizing liabilities while maximizing tech investments and enjoying maximum value recovery while meeting environmental standards. 
Call2Recycle Electronic Waste Recycling Program 
Call2Recycle acts on behalf of several corporate stewards and partners to run and promote the United States' largest electronic battery recycling program. Call2Recycle not only offers e-waste recycling services which assist a range from individuals to small businesses and even corporations, but also provides a useful database of thousands of electronic battery drop-off points across the country.  
For those who don't have the time or ability to take their old electronics to a green tech recycling program, Call2Recycle offers convenient one-time or regular monthly shipping options to send your old batteries off for disposal. Simply order an appropriately sized disposal kit, follow the detailed instructions and you can ship it off knowing that its components will be going to a better use. 
Waste Management Electronics Recycling Program 
While we should always strive to do the right thing regarding the safety of dangerous materials as well as the recovery of valuable physical resources, data security is another aspect of green tech recycling that is of equal concern. If you just throw away your old PC without correctly removing or wiping the hard drive data, your personal, medical, and financial data could easily wind up for sale on the Dark Web.  
For cases where discretion is the order of the day, the Waste Management Electronics Recycling Program provides an extremely valuable service. In addition to taking care of the appropriate recycling and disposal processes using industry-certified methods, Waste Management keeps thorough documentation of their chain of custody of your discarded property while completely scrubbing any remaining data. 
Consumer Technology Association Greener Gadgets Program 
Although this organization might be better known for its work in advocating for products with reduced carbon footprints and greater energy efficiency, the Consumer Technology Association's Greener Gadgets Program also provides valuable resources for green tech recycling. Its focus on sustainable and future-focused technology is combined with a plethora of useful resources, such as a national map for disposal of TVs, cell phones, monitors, PCs, printers, and other kinds of electronic devices.  
In a bid to prevent people from blindly purchasing new technology without exploring all their options, it also offers a webpage featuring companies that can safely repair your gadgets. All the repair organizations listed are also original equipment manufacturers (OEMs) to help ensure your products get back to you in perfect working order. You can also rest easy knowing that the data on your devices equipped with the Internet of Things won't find their way into the hands of cybercriminals. 
National Conference of State Legislatures Electronics Recycling Program 
The typical American household is home to a slew of electronic devices ranging from Smart TVs and monitors to tablets, laptops, cellphones, and much more. In a concerted effort to help prevent millions of tons of e-waste from being incinerated or dumped into a landfill with the resources lost, the National Conference of State Legislatures offers online resources for the 25 U.S. States and the District of Columbia that offer statewide e-waste recycling programs.  
In 2009 alone, the U.S. Environmental Protection Agency (EPA) estimated that roughly 2.4 million pounds of e-waste was thrown away and only a quarter of that was safely recycled. Whether you are looking to become a part of the larger green tech recycling movement or just want to safely dispose of your old computer, the NCSL's Electronics Recycling program can help you get it done.  
But it's not alone. So if you're looking for the best green tech recycling programs, choose one of the five listed above. Each offers the reliability you seek while helping you achieve your sustainability goals. And the environment will thank you for it. 
Joe is a writer with a passion for gaming, technology, and language learning. Joe has a knack for turning complex tech jargon into easy-to-understand prose. He's a lifelong gamer, having grown up playing classic console games like Super Mario Bros. and The Legend of Zelda, and now enjoys exploring the latest virtual worlds on PC. His interests don't stop there – he's also an avid language learner, currently studying French and Portuguese in his spare time. Whether he's writing about the latest gaming trends, reviewing cutting-edge tech products, or sharing language learning tips, Joe brings a fresh perspective and infectious enthusiasm to everything he does.
Comments
Stay Up to Date
Get the latest news by subscribing to Acer Corner in Google News.