10 Best Gacha Games for 2023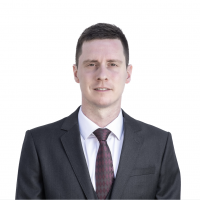 Gacha games have been growing in popularity over the past few years and will continue to be a trend in 2023. With advanced graphics, innovative mechanics, and a wide variety of gameplay styles, these games offer players an immersive experience unlike any other. They also provide a great way to interact with friends, collect rare items, and battle. With new games regularly released, there are always fresh challenges and stories to explore. Let's take a look at the best gacha games for 2023.
What is a gacha game and why are they so popular?
Gacha games are an increasingly popular type of game that allows players to collect and trade virtual items, including characters and weapons. Gacha games are generally for mobile or PC and involve players purchasing a gacha capsule, which contains randomly chosen artifacts. These offer players the chance to collect various rare and sought-after objects. Players are not able to preview the contents before purchase, resulting in an exciting surprise. The thrill of randomness combined with the joy of collecting makes gacha games highly appealing to a wide variety of gamers.
Best gacha games for 2023 
New gacha games 
Eversoul
The newest game from Kakao Games, Eversoul's global release on January 5, 2023, got fans pretty excited. "A stunningly beautiful" mobile role-playing game (RPG) where players summon unique souls that can be leveled up for strategized battles. Eversoul's main storyline is focused on a savior who is called from somewhere in the multiverse to protect another world from danger. The long-awaited game is finally here.
Takt Op 
Since the anime version Takt Op. Destiny was released in late 2021, fans have been waiting patiently for the Takt Op mobile game. Luckily, sometime during the first half of 2023, we will finally get a chance to transport to 2047 and defend Earth from the music-hating D2 monsters. Help the Symphonica International Organization and the Musicarts fend off these creatures, so people can freely play music again. 
Arknights: Endfield 
As a spinoff of the hit Arknights, this real-time 3D RPG is one of the most anticipated games of 2023. The game is considered a "space opera-themed adventure" and will explore a completely new world called Talos-II. On this "dangerous planet rife with catastrophes and risks," Arknights: Endfield players will explore the ruins of a forgotten ancient civilization to uncover the technologies and secrets of the past.  
Honkai: Star Rail 
The fourth installment of the hugely popular Honkai series by HoYoverse, Honkai: Star Rail is a free-to-play 3D tactical RPG. Players control a team of up to four characters in both dungeon and open-world scenarios in turned-based combat. The story follows the events of Honkai Impact 3rd and Welt Yang's jump to a parallel universe. Although the release date hasn't been announced, look for it sometime in 2023. 
Upcoming gacha global releases 
Heaven Burns Red 
As a turned-based RPG with extraordinary art, unique characters, and an engaging storyline,  Heaven Burns Red is played from the viewpoint of Ruka Kayamori. Build a team to fight against an extraterrestrial establishment called 'Cancer' to save humanity and restore peace. Although this game is already a hit in Japan, it looks like 2023 will finally be the year to see a global release.
Reverse 1999: The Minority Test 
Reverse 1999: The Minority Test is another game that has fans patiently awaiting a global release, and all signs point to 2023 to finally be the year. With traditional card-based combat, stunning visuals, a focus on character development, fully vocalized cut scenes, and an enthralling time-traveling storyline, this Blue Poch original has it all.
Classic ongoing gacha games 
Raid: Shadow Legends 
Raid: Shadow Legends is an epic fantasy adventure gacha game with stunning 3D visuals and intense turn-based combat. Players team with legendary champions to battle the forces of darkness and save the world of Teleria. With hundreds of collectible characters to choose from, as well as powerful weapons and artifacts to equip them with, players can create unstoppable teams. Whether you're looking for PvE content like dungeons and arena battles or PvP modes for a more competitive experience, Raid: Shadow Legends has something for you. 
Genshin Impact 
Fresh off its big win as Players' Voice winner at the Game Awards 2022, Genshin Impact is an open-world gacha game set in the fantasy world of Teyvat. Players embark on an epic journey full of adventure and exploration as they explore a vast continent full of dungeons, puzzles, and secrets. The game features stunning visuals and engaging combat that involves using elemental abilities to defeat enemies. Additionally, players can collect hundreds of different characters and equip them with powerful weapons and artifacts to make their team even stronger. With lots of content for passionate gacha fans, Genshin Impact offers a unique experience for all!
AFK Arena 
Take a thrilling journey through the world of Esperia in AFK Arena. The action-packed adventure has over 100 heroes in seven factions. Players must assemble an army of powerful heroes to help them on their quest and explore various dungeons and locations in the game world. As they progress, they will be able to upgrade their heroes and level up their team to battle tougher enemies along the way. With additional content such as PvE raids, PvP tournaments, daily rewards, and the new roguelike survival mode, where you must survive wave after wave of monsters, the game still holds up as being one of the best gacha games.
Guardian Tales 
Guardian Tales is a game that has captured the hearts of many gamers since its release. Combining elements of classic adventure games with exciting gameplay, it presents an enchanting world filled with plenty of characters to recruit, items to find, and puzzles to solve. Guardian Tales is one of the more unique games on our list and plays like a classic 1990s-style game. With over 100 weapons, more than 50 heroes, and familiar RPG elements, players must use their cunning and strategy to complete dungeons and overcome enemies. Add to the unpredictability of gacha gameplay, and it's a fun experience for everyone. 
Looking ahead to 2023 
It's set to be another amazing year for gacha fans, and this list only scratches the surface of what's out there and what's in the pipeline. Whether you're looking forward to some updates to old favorites, the global releases of huge hits, or even brand-new titles, there's something for every type of player. It's going to be an action-packed year for one of the fastest-growing game types, and we can't wait to see what the developers have in store for the best gacha games of 2023.
*The opinions reflected in this article are the sole opinions of the author and do not reflect any official positions or claims by Acer Inc.
 About Byron Clarke: Byron is a contributing writer for Acer Corner. As a freelance copy and content writer, he writes about business, technology, and gaming. He is passionate about reading, writing, and teaching. Most days, he spends his time helping marketing teams find creative ways to reach audiences and small businesses find strategic advantages.
Tagged:
Stay Up to Date
Get the latest news by subscribing to Acer Corner in Google News.