What Is Happening With Twitter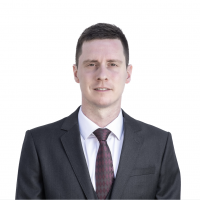 What is Twitter?
Twitter is a social media platform that allows users to send 280-character messages called tweets. It can be used for a variety of purposes, such as sharing news stories, promoting businesses, and engaging with other Twitter users by tweeting messages, images, and videos. It is an ever-evolving platform with millions of users around the world, allowing for a diverse range of conversations and perspectives. 
A brief history of Twitter
Twitter was created in 2006 by Jack Dorsey, Evan Williams, Biz Stone, and Noah Glass. With what started as a "daylong brainstorming session," the launch of the platform's first prototype was official on March 21, 2006, when Dorsey under the handle of @jack sent out "just setting up my twttr." The full version of Twitter was released on July 15, 2006.
In October 2006, Obvious Corporation was founded with assets from the directory website Odeo and Twitter. Just a year later, Twitter was spun off and became the company we know today.  The next few years saw tremendous growth as Twitter grew to become one of the most popular social media platforms. With over 200 million monthly active users, the company went public in November 2013.
Twitter's growth continued into the second half of the 2010s, hovering around 300 million active monthly users. Its success led to takeover speculation from some of the biggest tech and media companies. Finally, in 2022, Elon Musk announced a takeover deal which was finalized on October 27. The deal took Twitter private by merging Twitter Inc. and Musk's X Holdings II, Inc.
Elon Musk's takeover of Twitter
As a frequent user and vocal supporter of the platform, Musk began using Twitter in June 2010. His support stems from his idea that "free speech is essential to a functioning democracy." Rumors of a potential takeover started in 2017, with a tweet from one of Musk's followers about buying the company. His reply, "How much is it?" fueled what would become years of rumors.
In early 2022, Musk began purchasing Twitter stock. After acquiring 9.2 percent, he became the largest shareholder. While accumulating stock, he began to criticize company policies publicly. He even had discussions with Dorsey about the direction of the social media giant and joining the board of directors. In early April, he was invited to join the board. However, disagreement over policies against Musk obtaining more than 14.9 percent of the company and limits on his discussion of the company publicly pushed Dorsey to decline Musk for the role.
As Musk's public criticisms continued, he tweeted that he "might need to buy Twitter." Soon after, he informed management that he would be making an unsolicited and non-binding offer to take over the company and take it private. On April 14, 2022, he officially made a $44 billion ($54.20 per share) offer and tweeted "I made an offer."
The Twitter board saw the bid as a hostile takeover and at first, attempted to create roadblocks. However, after only a few weeks, they accepted. Not long after, Musk put the bid on hold, citing issues with spam accounts and bots. This eventually led to an attempted termination of the deal by Musk. The Twitter board quickly launched a lawsuit to try and push the deal through.
After negotiations, Twitter dropped its lawsuit and Musk agreed to purchase the company for the terms indicated in the original bid. Finally, after months of drama, the deal was closed on October 27, 2022, and delisted from the New York Stock Exchange on November 8, 2022.
The first days of the Twitter takeover
Musk's first few days as the owner of Twitter saw drastic changes. 
What is currently going on at Twitter?
After a hectic first week, many thought things would slow down. However, Musk wanted more immediate changes and started to push employees even harder to implement his vision.  
What are Elon Musk's plans for Twitter?
It's been a hectic time at Twitter since the takeover. However, Elon Musk did not buy the platform for its short-term potential and has lofty goals. Some of his plans from his interviews, pitch deck, and tweets include:
Financial 
Growth 
User experience 
This is just the beginning of the story for Musk as the CEO and owner of Twitter. Only time will tell what will happen during his tenure, or even if the platform will exist as we know it in the future. What we do know is that he sees Twitter as an important part of the digital world and will continue to make changes to the medium to support his vision. In the meantime, look for the Twitter rollercoaster to continue and, according to Musk, "Please note that Twitter will do lots of dumb things in the coming months. We will keep what works & change what doesn't."
*The opinions reflected in this article are the sole opinions of the author and do not reflect any official positions or claims by Acer Inc.
 About Byron Clarke: Byron is a contributing writer for Acer Corner. As a freelance copy and content writer, he writes about business, technology, and gaming. He is passionate about reading, writing, and teaching. Most days, he spends his time helping marketing teams find creative ways to reach audiences and small businesses find strategic advantages.
Tagged:
Stay Up to Date
Get the latest news by subscribing to Acer Corner in Google News.