5 Benefits of Green Technology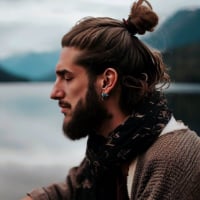 Green technology has been an industry buzzword for years as more companies look to deliver products that appeal to those who expect more eco-consciousness in the devices they buy. But there are still plenty of people who, upon hearing the term green tech, still don't know why it matters.
As the technology industry has increasingly moved towards green tech, it's fallen short of effectively communicating the benefits derived from buying green PCs, eco-friendly monitors, and other products that aim at reducing one's carbon footprint.
There are a host of benefits to buying and having green tech that not only benefit the user but also help others. From the ability to improve energy efficiency to the opportunity to provide others with digital opportunities through recycling, the following benefits of green technology initiatives are driving value to people around the globe.
The rise of recycling
Recycling has quickly become a hot topic in the green tech industry because of its many benefits for both people and the broader environment.
Retailers, tech companies, and even phone service providers all offer options to recycle your outdated gear. And although they generally resell your tech, it's often a win-win for both users and companies alike. Consumers can get some cash back to invest in their next purchase and companies can resell refurbished products to reduce the impact of tech products being tossed into the junk heap.
Instead of trading in their outdated products, some users opt for donations to charitable organizations to help those who wouldn't otherwise get access to gadgets and the broader Internet.
Whether it's trading-in old products or donating them to those in need, tech recycling is a boon for the green tech industry.
Improved energy efficiency
When buying products that are truly green, you can enjoy the benefits of energy efficiency.
Most green tech products are Energy Star certified, meaning they are designed to reduce their energy consumption. They often also come with software and artificial intelligence features to reduce their carbon footprint. Acer's green Aspire Vero computers have an Eco+ software feature that allows users to turn off non-critical functions to improve battery life. Other green products, like smart power strips, analyze power usage and boost efficiency by informing users of when their products are consuming too much energy.
Regardless of the way green tech products do it, the vast majority are designed to improve energy efficiency and reduce their impact on the environment. And that's an important component in driving green tech forward.
Lower energy bills
In addition to improving energy efficiency, green tech products arm users with the opportunity to reduce their energy bills. Since the products are designed with energy efficiency in mind, users can cut their energy bills by simply using the devices that are less likely to consume excessive energy.
In some cases, setting up green tech products to be truly green can take some work. Users will need to assign the proper energy controls and pay attention to alerts when power strips and other products inform them of excessive energy consumption. But once those features are employed, green tech products can be used to reduce energy consumption and their associated costs.
A push to innovation
Green tech products have forced the entire technology industry to rethink the devices they offer and how they can be more innovative.
As an increasing number of consumers look to tech companies to integrate green features in their products, companies need to find new and unique ways to quicken the pace of innovation. That can often times mean improved hardware designs, more efficient software features, or a heavier reliance upon certifications that are designed to reduce a device's energy consumption.
Consumers have long wielded power over tech companies by deciding with their wallets which features they want and which features they do not. Those same consumers in recent years have made their desires loud and clear: build more energy-efficient products. Companies have been forced to respond with innovative solutions. And in doing so, they're pushing the technology industry forward.
An eye on productivity
Although eco-friendly products like green desktops or green laptops may come with less traditional features, like revamped designs, energy-efficient software, and recycled plastic, they still can deliver on productivity.
One of the major benefits of green technology is that it can achieve energy-efficiency without sacrificing power. Acer's Vero computers come with the same components, like Intel processors and Windows, as their less-efficient alternatives. They also deliver the same opportunities for power and productivity as any other computer on the market. The same holds true for any other green device and its respective competitors.
As the green tech industry continues to evolve, its many benefits are becoming clearer. Consumers are quickly finding that they don't need to sacrifice performance or design or even spend more for the green tech products they want. In a vast majority of cases, green tech devices fulfill all of a consumer's needs. And as time goes on and green tech becomes the default option for most consumers, they'll enjoy the value of investing in those devices.
Joe is a writer with a passion for gaming, technology, and language learning. Joe has a knack for turning complex tech jargon into easy-to-understand prose. He's a lifelong gamer, having grown up playing classic console games like Super Mario Bros. and The Legend of Zelda, and now enjoys exploring the latest virtual worlds on PC. His interests don't stop there – he's also an avid language learner, currently studying French and Portuguese in his spare time. Whether he's writing about the latest gaming trends, reviewing cutting-edge tech products, or sharing language learning tips, Joe brings a fresh perspective and infectious enthusiasm to everything he does.
Stay Up to Date
Get the latest news by subscribing to Acer Corner in Google News.