5 Gaming Monitors to Amp Up Your Gameplay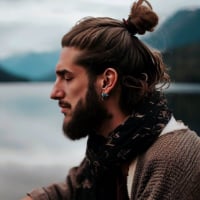 The computer monitor market is growing each year with new models, new designs, and new features. And as customers sift through the options, they find a host of features they may find appealing in their next monitor purchase.
But gamers are arguably the most discerning of monitor buyers. In addition to a nice-looking screen, gamers have unique needs in their monitors, including fast refresh rates to accommodate fast-moving content, high resolutions, and effective syncing of visuals between their graphics cards and monitors. For all those features, gamers generally spend a bit more on their monitors, but they also get more for their cash.
Acer has long offered outstanding monitors for gamers to help them get the best displays for the gaming experience. And below, we outline five of the best Acer and Predator options that come with the features gamers want — and help them be more effective players along the way.
Acer Nitro XR
If you're looking for a monitor that offers widescreen and curved performance, the Acer Nitro XR line is an outstanding option.
The curved screens are available in sizes ranging from 34 to 37.5 inches and offer your choice of either quad-HD or quad-HD+ resolutions at a 21:9 aspect ratio. They have viewing angles of up to 178 degrees so you and others can play games at the same time and support high dynamic range and 300 Nit brightness to deliver vibrant visuals.
On the tech side, you'll find that Acer's Nitro XR monitors come with AMD FreeSync to ensure your monitor and graphics card are effectively syncing content. The monitors also offer 1ms response time to accommodate fast-moving visuals. And with extra DisplayPort, HDMI, and USB-C ports on the back, you can count on the Nitro XR to help you employ more accessories while using your computer.
Acer Nitro EI1
The Acer Nitro EI1 monitor is an ideal choice for anyone who wants an ultrawide monitor experience to get the most out of their games.
The Nitro EI1 offers a downright expansive 32:9 aspect ratio (the typical screen offers a 16:9 aspect ratio) so you can see far more of your game's environment on the left and right sides. Despite that, the EI1 comes with an 1800R curve to create a more immersive visual experience without taking up too much room on your desk.
Acer's Nitro EI1 monitor comes with support for AMD FreeSync to ensure game content looks right on your screen and at 49 inches, the device is one of the biggest and most expansive gaming displays on the market.
This monitor comes with a 178-degree viewing angle and offers 400 Nit brightness and 4ms response times. The result? A vibrant, fast-paced, and visually stunning gaming experience.
Predator X34
The Predator X34 combines all the benefits of a curved monitor, including its ability to immerse you in your game, with a host of tech features to make it one of the most visually appealing monitors on the market.
The Predator X34 comes with a quad-HD resolution of 3440x1440 and runs on Nvidia's G-Sync to ensure all visuals are properly synced between the graphics card and the monitor. The 34-inch screen has a stunning 0.5ms response time and covers a 98% color gamut to ensure proper color representation. The Predator X34 can even be overclocked to a 180Hz refresh rate, making it an ideal choice for fast-moving games. The monitor even offers Nvidia's Reflex Latency Analyzer, which measures how long it takes for a click to register on screen, so you can adjust your settings and reduce any latency problems.
On the back, you'll find a host of ports, including three HDMI, DisplayPort 1.4, USB Type-C, and USB 3.0. The monitor can even be adjusted with tilt and swivel features to ensure you're comfortable while playing.
Predator XB3 Visioncare
One of the biggest challenges facing most hardcore gamers is that they're often straining their eyes while playing games for hours at a time. The Predator XB3 Visioncare aims at addressing that.
On the tech side, the Predator XB3 has all the features you'd want, including a 27 or 28-inch screen depending on the model you choose. It ships with up to a 2160p resolution and offers a 178-degree viewing angle for playing with others. You'll also find DisplayPort, HDMI, and USB Type-C ports on the back, 1ms response time, and 400 Nit brightness.
Arguably the Predator XB3 Visioncare's most appealing feature is its eye protection. The monitor comes with Acer's VisionCare 4.0, which provides blue light protection, ambient light analysis, color adjustments, and even reminders to take a break from staring at the screen to improve your eye health. The Predator XB3 has also been certified as a Low Blue Light Color Accurate display from Eyesafe. If you're looking for less strain on your eyes, this is the monitor for you.
Predator Z1
Acer's Predator Z1 monitor is another high-end option that comes with an 1800R curve and is available in sizes ranging from 27 inches to 31.5 inches depending on your preference.
The Predator Z1 line runs Nvidia's G-Sync to deliver solid collaboration between the screen and the graphics card and offers an ergonomic design to ensure you're comfortable while you play.
Like the Predator XB3, the Predator Z1 ships with Acer's VisionCare technology to reduce eye strain. It also comes with eye-tracking features that analyze where you're looking and adjust your game experience accordingly. For instance, if you're playing Assassin's Creed Syndicate with eye-tracking turned on, the Predator Z1's sensing features can see where you're looking and as you start to pay attention to the edge of the screen, move the in-game camera to that side so you can see your surroundings.
One other benefit of owning the Predator Z1: it comes with dual 7W speakers that offer DTS sound, eliminating the need for additional speakers.
Buying a gaming monitor is no small feat. But if you're in the market for a new monitor, you should find plenty of outstanding features at any budget to help you get more out of your games.
Joe is a writer with a passion for gaming, technology, and language learning. Joe has a knack for turning complex tech jargon into easy-to-understand prose. He's a lifelong gamer, having grown up playing classic console games like Super Mario Bros. and The Legend of Zelda, and now enjoys exploring the latest virtual worlds on PC. His interests don't stop there – he's also an avid language learner, currently studying French and Portuguese in his spare time. Whether he's writing about the latest gaming trends, reviewing cutting-edge tech products, or sharing language learning tips, Joe brings a fresh perspective and infectious enthusiasm to everything he does.
Tagged:
Stay Up to Date
Get the latest news by subscribing to Acer Corner in Google News.