10 Video Games That Encourage Environmental Care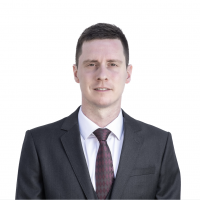 Video games that promote environmental care help raise awareness of sustainability and encourage players to adopt eco-friendly habits. The industry has been setting a precedent for other sectors to follow as many developers have become aware of the influence these games have. It's more important than ever to learn about the natural world and by acknowledging green practices, gamers can make choices that will help to protect it for future generations. 
A brief history of environmental issues in gaming 
There have been a few influential titles that have helped to raise awareness about climate issues and promote green living. One of the earliest and most famous examples is SimCity. In this game, players are responsible for managing a city and must make choices that affect the environment. This includes things like zoning land for industrial or residential use, setting up recycling programs, and investing in renewable energy sources. Another pioneer was Sid Meier's Civilization. As the first to include climate change into gameplay, it was well ahead of its time. Even Sonic the Hedgehog saw the hero fight against modern technology to save animal habitats, a theme that has continued in its sequels. More recently, there have been several other games released that deal with nature with more direct approaches such as Beyond Blue, Eco, and The Sims 4: Eco Lifestyle which have helped create a whole new genre of gaming.  
Games that encourage environmental care 
Alba has always loved spending time with her grandparents in the Mediterranean. This summer would have been no exception until an animal in danger forces her to take action. Explore the island's endless beauty with your friend Ines and your grandfather. Oh, by the way, the island is covered in trash, and you'll also need to clean up to save it.
The oceans are a mysterious place, but never have they been so accessible. In the game, players take on the role of Mirai, a young research scientist investigating the ocean's mysteries. It ultimately speaks to our need to be more conscious about our relationship with the natural world and highlights the importance of sustainability in preserving our planet.
The United States faces a lifetime of climate disasters as disruptors rise across the nation. Work with four unique heroes to save countless lives and protect fragile ecosystems. Pick an expert you trust and direct them towards solving a never-ending series of problems, such as pollution or overpopulation.
Build a civilization advanced enough to save the planet from an imminent meteor strike without destroying its fragile ecosystems. Everything, from building homes to harvesting resources, shapes this world and its inhabitants' future. It's time for you to take charge and be a leader that can lead this new society and decide what technology and infrastructure are needed to save it.
Endling: Extinction is Forever 
The world is a dangerous place, and you're the last fox on Earth. It's up to you to save your species. Trek through woodland areas while defending your kits in this eco-conscious experience. As humans continue to exploit the planet for its natural resources, avoid man-made pollution, and their selfishness to survive. 
Minecraft: Sustainability City 
From the educational branch of Minecraft, this game teaches gamers why it's good to be green, the importance of forests, how alternative energy sources can benefit the planet, and how recycling can lead to sustainable communities. Each scenario is inspired by Microsoft's Annual Sustainability Report and is designed to help players learn about managing resources effectively. 
It's 2140 and Noa lives in a world where plastic consumption destroyed the environment. Everyone is forced to make difficult decisions to save themselves. Solve puzzles while helping Noa find a better life, but be careful, each decision can dramatically affect the story and the world depends on you.
As an expansion to the hit The Sims 4, the focus is on sustainable living in a collaborative community. From the energy sources you use to the actions you vote for, every decision you make has an impact on the future of society.
A game based on the largest camera trapping study in history. Open research sites across Southeast Asia while spotting and identifying rare species in some of Earth's most unique forests. View wildlife photos from this project's vast collection while allowing gamers and environmentalists alike to see the world through Professor David Macdonald's extraordinary work.
A strategic turn-based squad management futurist sci-fi RPG fusion where you recruit a team with diverse backgrounds to fight against those endangering the planet. You'll have to navigate each challenging scenario, all while balancing your reputation, animals, funds, and research to ultimately protect a variety of endangered species.
The future of green games 
As we become increasingly aware of the importance of sustainability, it is important for video games to continue promoting environmental responsibility. Games can encourage players to reduce waste and conserve resources by simply just including these ideas into the story.
Developers know that games teaching players about the importance of protecting habitats and interactive education as a whole are in demand. With the rise of indie gaming studios and quick beta releases, developers can release and test new titles in niche areas more often. Not only can they help create a new generation of eco-conscious citizens, but they can also tap into what was just recently a pretty sparse genre.
These games offer a fun and interactive way to learn about sustainability, and they provide players with valuable insights into how they can live a more environmentally friendly lifestyle. As we continue to face challenges in the years ahead, we will likely see even more games that promote healthy lifestyles to help players to make positive changes.
*The opinions reflected in this article are the sole opinions of the author and do not reflect any official positions or claims by Acer Inc.
 About Byron Clarke: Byron is a contributing writer for Acer Corner. As a freelance copy and content writer, he writes about business, technology, and gaming. He is passionate about reading, writing, and teaching. Most days, he spends his time helping marketing teams find creative ways to reach audiences and small businesses find strategic advantages.
Tagged:
Stay Up to Date
Get the latest news by subscribing to Acer Corner in Google News.