Best Gaming Deals for July 2023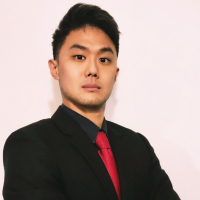 No one should have to pay the full cost of a game if they can avoid it, so why should you get stuck with an expensive game that turns out to be a frustrating time-suck? Taking advantage of summer sales like Amazon Prime Day, the Steam Summer Sale, and others will help prevent you from paying more for a game than you should. With the summer retail season in full swing and the advantage of the sales and discounts accompanying it, this guide will help you get the most bang for your gaming buck.  
Physical vs. Digital 
The last decade or so has seen the rise of fully digital games available for purchase along with CDs and other forms of physical media. While this development has made these games available to a much wider audience, it has also had significant ramifications on the ability to obtain physical copies of games. There are several advantages and disadvantages to selecting either a physical or digital version of a game, not least of which is ownership. 
If you buy a physical copy of the game, it is yours to use for as long as the disc remains in readable condition and does not become corrupted. Digital games offer the thrill of Day 1 purchasing and nearly instant gratification, but the question of ownership becomes much murkier. Without an actual disc containing most of your game of preference, you are in effect purchasing long-term rental use of your game with the possibility of access being suddenly and irrevocably removed. The price of your game will not change very much, whether physical or digital. It depends on other factors like how long it has been since the date of release, the popularity of the game, the presence of any retail holidays, and other mitigating factors. 
Although the heyday of physical gaming stores has long since passed, you might be lucky enough to have a GameStop in proximity or a big box store like Walmart within a reasonable travel distance. If you want physical games these days, you are most likely to purchase them through your favorite online retailer. Digital games are available from a wide array of brick-and-mortar retailers, purely online game stores, and dedicated game streaming platforms. 
Platforms and Operating Systems 
Several digital gaming platforms exist solely for users to build gaming libraries and stream content in one convenient location. Such platforms include Xbox Game Pass, Steam, Humble Bundle, NVIDIA GeForce Now, and many others. One notable convenience is that by using a gaming platform to purchase digital versions of your games, you will have access to the entire library of your purchases if you can access the streaming service on an appropriate equipped PC. 
While the debate over who makes the best gaming computer continues to rage, one thing that cannot be ignored is your operating system of choice and how that might impact your choice of gaming options. For example, well over 20,000 games are available for purchase on Steam that are compatible with Windows 10 as opposed to a mere 7,000 or so for MacOS. 
There is also the latest generation of consoles to consider, including the Nintendo Switch, PlayStation 5, and Xbox Series X/S, as well as older models like the PlayStation 4 and Xbox One. Console owners can purchase physical or digital copies and take advantage of proprietary game streaming services. 
Best PC Gaming Deals for July 2023 
Steam Summer Sale
Acer Summer Sale
No matter your tastes and budget, you will surely find some great games on sale this month. So keep your eye out to ensure you do not miss out on spectacular savings and an opportunity to expand your gaming library at a reasonable cost. For those of you who love to game make sure to check out the Xbox Game Pass and see why Acer is an official sponsor.
Patrick Yu is a Senior Project Manager at Level Interactive and has 8 years of experience writing business, legal, lifestyle, gaming, and technology articles. He is a significant contributor to Acer Corner and is currently based in Taipei, Taiwan.
Tagged:
Stay Up to Date
Get the latest news by subscribing to Acer Corner in Google News.