Best Budgeting Apps to Keep Your Finances on Track (2022)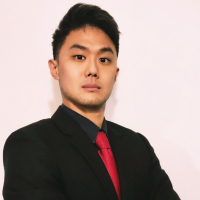 The last few months have shown us something: keeping your finances under control is vital. We all know that every penny counts with rapidly rising fuel prices, inflation and interest rates. So, keeping ourselves aware of what's going on with our budget will help us through these difficult financial times. 
The following personal finance apps can help whether you are a student, a couple getting ready for your first child, or trying to keep a budget or pay off your debts. Read on to find the one that best meets your needs.
Is a budgeting app worth it? And what do they do? 
It might seem counterintuitive to spend money to save money, especially when money is very tight. However, it pays to get better information and better advice. Budgeting apps have a variety of functions. You can:
Track payments and spending 
Remind yourself about upcoming bills, pay those bills 
Set plans to achieve financial goals 
Keep up to date with your finances on the go 
Take the hassle out of writing everything down on paper and have it all right there in your hand 
Have all your financial information in one easy-to-use location on something you have with you all the time- your phone. 
Receive advice on achieving your goals and making better plans 
Receive automatic alerts on financial limits to stop a $5 purchase turning into $50 
Track your investment portfolio
Best free financial app: Mint 
Mint is a free and popular app that is great for all users. You can synchronize the app with your bank accounts to see them all in one place and view your spending habits. You can set reminders so that you don't miss any bill payment dates.  
With Mint, you can keep an eye on all your incomings and outgoings at a glance. To help you keep your finances on track and save money, you can use its predictive service.
You can set a budget planner with various categories to suit you, monitor your credit rating, and track general spending. Mint also allows limit reminders, so you don't accidentally go over your budget. Mint also offers information on making loan repayments, home repayments, and other linked matters.
Mint Pros: 
Free 
Easily usable 
Secure
Mint Cons: 
Advertisements 
Complaints of duplicate transactions (which will be addressed)
Google Play Rating: 4.4  
Available for iOS and Android 
Best all-rounder: YNAB  
YNAB stands for You Need a Budget and is an excellent all-round budgeting app. YNAB claims to save you up to $6000 per year, and their slogan promises to stop you from living paycheck-to-paycheck.
If you are serious about making your money active, then YNAB is for you. YNAB syncs to your accounts so you can see your budget in real-time. This way, you can better track what you have done and what you can do. YNAB has a specific philosophy: You allocate money to be saved or spent. YNAB is rooted in reality, not just a pipedream of saving, and comes with advice and tips for savers. YNAB is more for people with a plan rather than simply tracking expenses. The aim is to make you a pro-active budgeter rather than reacting to your outgoings. 
YNAB Pros:  
Tried and tested philosophy with high levels of success 
Comprehensive 
Attention to detail 
Education on saving
YNAB Cons: 
Requires attention and learning 
Costs $98.99 per year (or $14.99 per month), with a 34-day free trial
Google Play Rating: 3.9  
Available on iOS and Android 
Best for simplicity: PocketGuard 
For simplicity and ease of use, you cannot beat PocketGuard. PocketGuard offers a free and paid subscription app that is easy and effective. You can use this app to set aside money as you input bills, daily necessities, and any goal that you have set yourself. PocketGuard can pull your up-to-date balance and transaction history.
PocketGuard automatically builds budgets by sorting your income into:  
Upcoming bills 
Savings goals 
Other categories including food, clothing, or transport
The remaining amount is what is safe for you to spend. PocketGuard can help remind you how much you have left to pay if you are susceptible to spending too much. PocketGuard updates budgets and savings goals that mirror your latest income and expense information. You will get regular reports on your spending to know how to rein it in.
PocketGuard Pros: 
Extremely easy to use 
Free budgeting app, but a subscription is $7.99 per month 
Account information available at a glance 
Can link multiple accounts
PocketGuard Cons: 
Free app is very basic but can be upgraded 
Categorizing can be time consuming
Google Play Rating: 3.9 
  Available on iOS and Android
Best for couples: Honeydue 
Honeydue is designed for couples to view both financial pictures in one location. You and your partner can synchronize bank accounts, credit cards, and loans. The free app automatically categorizes expenses, but you can also create your own categories.
Honeydue sends you both reminders about bills. This app links couples to make them aware of transactions so that you can communicate better about finances. You can set limits on every category, and Honeydue will alert you when you or your loved one is getting close.
Honeydue is better for tracking past expenses and knowing where you can save money in the future. You can use it to plan, but it is more retrospective. The idea is to see where money is going and avoid money-related disagreements.
Honeydue Pros: 
Easy to synchronize accounts 
Accessible and quick to use
Honeydue Cons: 
More for viewing earlier transactions than making plans 
Must deal with advertisements 
Limited support 
No Desktop browser version 
Google Play Rating: 4.1 
Available on iOS and Android
Best for Students: Wally 
Wally is an excellent free app that helps you:
Keep track of your finances 
Gain insights into your spending 
Set goals to maximize your cash
By synchronizing your accounts, you get all your financial info in one place, making it easier to understand what's going on. Wally has an inbuilt calendar that can keep you on track and help make those regular payments like rent and loans. It has a function to help you save for specific events like vacations, graduation, and college trips. Wally is linked to over 15,000 banks worldwide, too, so it is good for students studying abroad. Wally can also link to other accounts for people living in shared accommodation. So, you and your housemates can schedule bill payments to make sure you don't miss any.
Wally pros: 
Easy to use 
All financial data in one place 
Uses charts and graphs to make it easier to understand 
Secure as it doesn't require linking to your bank account
Wally cons: 
Addon features can get expensive 
You must enter data manually 
No android version
Apple Store Rating: 3.9 
Available on iOS only 
Creating and keeping to a budget is the first step to getting control of your finances, and these apps could help you do that. An app could make your finances easier to plan and manage in the current financial climate. Apps will not just help you go month to month but plan so that you can feel safer and more confident about your spending. Choosing the right app could make a massive difference to your spending and life. 
*Disclaimer: Nothing in the article constitutes professional or legal financial advice. Acer does not endorse any of the apps mentioned.
Patrick Yu is a Senior Project Manager at Level Interactive and has 8 years of experience writing business, legal, lifestyle, gaming, and technology articles. He is a significant contributor to Acer Corner and is currently based in Taipei, Taiwan.
Tagged:
Stay Up to Date
Get the latest news by subscribing to Acer Corner in Google News.