A Preview of Warhammer Age of Sigmar: Realms of Ruin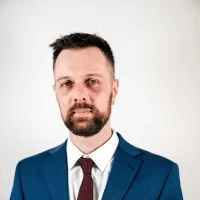 We can't wait for the latest release in the Games Workshop franchise: Warhammer Age of Sigmar: Realms of Ruin. Become a fearsome warlord and conquer the barbarous, savage Realm of Ghur, where even the plants can kill you. This real-time strategy game, set in the war-torn era of Sigmar is a cinematic campaign of desperate survival, featuring multiplayer and single player options. Choose between divine warriors, vile Orruks, and lead the four factions of good and evil to victory! Read on to discover all you need to know about Warhammer Age of Sigmar: Realms of Ruin.
Who's behind Realms of Ruin?
Cambridge, England based Frontier Developments are the veteran developers and publishers of Warhammer Age of Sigmar, in collaboration with Games Workshop. Frontier has built a diverse catalog of award winning games over the past three decades, including the likes of Elite Dangerous, RollerCoaster Tycoon and F1 Manager.
What's the story?
Since the release of miniature war-game Warhammer in 1983, the franchise has retained strong roots in their iconic tabletop games. In depth discussion of tabletop gaming is beyond the scope of this article, so let's check out the origins of Age of Sigmar. To get an idea of what's going on in Warhammer Age of Sigmar: Realms of Ruin, let's first cover the basics of its predecessor: Warhammer Fantasy. Not to be confused with the sci-fi dystopian realm of Warhammer 40k, (the world's most popular miniature tabletop war-game), Warhammer Fantasy is set in a high fantasy world called the Old World. This world is one of magic, war and myth. Humans, greenskins, elves and dwarfs are all fighting for power and survival.
Players of the Warhammer, Warhammer 40k, and Warhammer Fantasy miniature war-games purchase boxes of model parts, and then assemble and paint them before playing. There have been many spin-offs of the Warhammer franchise, including various games, movies, novels, and video games, set in different time periods. The franchise has many, many video games too, allowing enthusiasts to get stuck into the fantasy world combat without having to decorate figures and construct playing environments.
Realms of Ruin
Realms of Ruin is the successor to Warhammer Fantasy, and is inspired by the writing of J.R.R. Tolkien and Michael Moorcock. Set after an apocalyptic event called The End Times, the Mortal Realms have been reconfigured in Sigmar, and feature multiple interconnected dimensions with diverse characteristics and inhabitants. In Warhammer Age of Sigmar: Realms of Ruin, we find ourselves in the Realm of Beasts, in the swamps of Ghur. As savage as it sounds, Ghur is being fought over by the four Grand Alliances of Order, Destruction, Death and Chaos. For a more in-depth overview of the background, check out A Beginner's Guide to Age of Sigmar.  
Players may choose between these four factions:
Stormcast Eternals are celestial warriors reforged from death to fight for their God-King creator, Sigmar.
Orruk Kruleboyz are cunning, brutal greenskin swamp-things who love winning by underhanded means.
Nighthaunt are a ghostly force, fuelled by hatred, seeking only to destroy all living beings.
Disciples of Tzeentch are a murderous cult made up of mortals, daemons and mutants, all devoted to sorcery, devious plots and general nefariousness.
Warhammer Age of Sigmar: Realms of Ruin gives players the chance to tame the Realm of Beasts in rich, cinematic campaigns co-written by acclaimed Black Library writer Gav Thorpe. Fight under the banner of righteous champions the Stormcast Eternals, or devious thugs, the Orruk Kruleboyz, this game offers both hardcore Warhammer fans and newcomers alike with an exciting conquest.
Gameplay
This real-time strategy game (RTS), looks like it will provide players with a truly immersive gaming experience in the swamps of the Realms of Ruin. Strategic skills will be tested to the max, while true to its Warhammer roots, the focus in this RTS is on combat and destroying enemies, via an innovative control system. For an RTS, Realms of Ruin devotes minimal time to building. That said, after finding a ruin or other suitable location, players must set up a command post, and Arcane Conduits (stations for recharging power reserves).
The resources of Command and Realmstone are required to harness the abilities of each combat unit. The combat units come with inherent abilities that can also be upgraded on the unit menu, allowing special functions. Base units are complemented by Hero units, which have more impressive special abilities, such as a battle cry to increase damage wrought upon enemies for a brief amount of time.
Realms of Ruin features both single player challenge mode and comprehensive multiplayer options. In Eternal Conquest (single player mode), players will progress through a procedurally generated campaign, facing a range of unpredictable combat scenarios and maps. Battle across the wildlands until you reach your final enemy, while experimenting with rule-breaking twists that transform the conditions of combat. No two Eternal Conquest campaigns are alike.
Fancy fighting other aspiring warlords from lands afar? Get amongst it in online cross-platform multiplayer modes in 1v1, 2v2, and up to three AI, or play co-op with a mate. Whether casual skirmishes, or ranked competitive play are your Warhammer cup of tea, multiplayer mode has something for every player.
Customize
Realms of Ruin also features several cool creative features. Create your own version of Ghur and construct battle maps in Map Editor, which makes use of the tools that created existing maps in the game. Make personalized selections, including arena of conflict size and biome selection, as well as terrain manipulation and location of in game items and objectives, then share and play on your maps. Army Livery editor is a tool to customize and paint your squad, while Scene editor allows you to place and pose characters and props in the scene editor, before sharing battle dioramas in photo mode.
Release date
The Warhammer Age of Sigmar: Realms of Ruin release date is November 17th 2023 on Playstation 5, Windows, and Xbox Series X. Pre-purchase Deluxe or Ultimate editions for up to 3 days early unlock, as well as 'Vanguard' customization sets featuring exclusive avatar, avatar frame, banner, and banner images.
The takeaway
We hope you have enjoyed this glimpse into Warhammer Age of Sigmar: Realms of Ruin and are now ready to go batter some Orruks. Don't forget, Realms of Ruin is slated for release on November 17th 2023 on Playstation 5, Windows, and Xbox Series X. In the meantime, be sure to visit Acer's Xbox Game Pass deal to discover all of your favorite games, past, present and future.
To make the most of your time in the iconic Warhammer universe, and conquer the barbarous Realm of Ghur, you'll need a gaming laptop that can go the distance. Acer's Nitro 16 Gaming Laptop - AN16-41-R5KC covered all of the bases with AMD Ryzen 9 7940HS Octa-Core Processor (Up to 5.2GHz), and NVIDIA® GeForce RTX 4070 Laptop GPU. Featuring an RGB backlit keyboard, and In Plane Switching (IPS) which allows you to view your monitor at wider angles of up to 178° while maintaining the same level of high-quality color with an IPS panel. The Nitro 16 is bristling with features to help you smash the competition in Age of Sigmar and other games, and reign supreme.
Edmund is an English copywriter based in New Taipei City, Taiwan. He is a widely published writer and translator with two decades of experience in the field of bridging linguistic and cultural gaps between Chinese and English.
Stay Up to Date
Get the latest news by subscribing to Acer Corner in Google News.