How to Enhance Bilingual Learning Using Technology for Students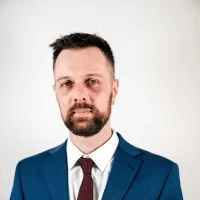 For many adults in America, bilingualism, the ability to use two different languages for communication is a faraway goal, or even an impossible task. We may dream of speaking fluent French à Paris in the boulangerie without having our grammar constantly corrected. However, study as we might, most adults struggle to attain bilingualism. Thankfully, younger learners can swiftly adapt and take learning a second language in their stride.
Not so long ago, students across the U.S. had varying degrees of access to traditionally taught foreign languages: Spanish, French and German. Nowadays, language learning in America is evolving to equip students with the language skills to prosper in a globalized economy, where English may not always be the lingua franca.
Learning a second language can benefit students in many ways. Beyond increasing communication abilities, language learning improves cognitive abilities, increases cultural awareness, and further down the line, has the potential to open doors to a range of career and life opportunities.
Alas, the U.S. lags far behind Europe when it comes to second language learning, less than 25% of students study a second language in most states. Why is this? First and foremost, in glaring contrast to most European countries, the U.S. has no national mandates for language study. On top of this, limited exposure to foreign tongues and lack of language learning resources may contribute to low levels of second language learning in the U.S.
There are two common forms of bilingualism. Firstly, simultaneous bilingualism is attained by learning two languages from birth, or early childhood. Sequential bilingualism is when a child aged three or older learns a second language through education, or environmental changes. These terms can be simplified into early and late bilingualism. For example, if a child speaks only Mandarin at home until starting school where they are taught English, this is considered sequential, or late bilingualism.
Thankfully, teachers today can use technology to make students' language learning journeys easier. From language learning apps, to translation tools and digital assessments, teachers can guide students to harness the power of technology to their advantage. Tools like Microsoft's Immersive Reader provide customized, integrated solutions that address many of the pain points experienced by language learners and by students in general. Read on to discover the many ways in which tech can truly help to accelerate learning.
Understanding Microsoft's Immersive Reader
Originally designed to assist dyslexic learners with reading, Immersive Reader implements proven techniques to improve students' reading and writing, for all ages and abilities. Immersive Reader is a free tool, included in Office 365 for Education and Minecraft Education and is built into Microsoft's entire platform. Proving to be an invaluable tool for learners and educators worldwide, Microsoft's Immersive Reader has many features that greatly enhance bilingual learning:
Text-to-speech capabilities: Accessible in widely-used applications like Microsoft Word, Immersive Reader simplifies the user interface by removing distractions and encouraging users to focus on content. Its text-to-speech function features word and line highlighting, with adjustable voice speed. This built-in feature is universally available, providing language learners with a means to access texts independently. Empowering students to have text read to them, this feature is extremely beneficial for language learners.                        
User-friendly fonts: Users can choose various text preferences to enhance readability. Select different fonts, text sizes, as well as color themes, and short-line mode. Immersive Reader addresses the problem of visual crowding by increasing line, letter and word spacing. Choose the fonts you prefer such as Comic Sans, designed for younger readers to get the most out of language learning.
Grammar and pronunciation assistance: Highlighting syllables and parts of speech creates a personalized learning experience, especially beneficial for foreign language learners. Immersive Reader features are designed with ease of access in mind, encouraging independent language study outside of class time.
Color-coded parts of speech: Immersive Reader provides various features to cater to diverse learning styles and needs. Users can highlight different parts of speech, customize colors, and add labels. 
Line focus: A digitized reading ruler, Line Focus helps users focus on individual lines of text. This tool can be adjusted to show one, three, or five lines at a time. Line Focus saves educators' time, and specifically benefits learners with ADHD, and cerebral palsy. 
Picture dictionary and multi-language support: The picture dictionary provides images for words, aiding comprehension. This is particularly helpful for students who are visual learners, as well as for learners who have a general understanding of a text, but are struggling with a word or two. The translation feature can translate text into over 60 languages and read aloud in over 45 languages. Access to content in a learner's native language increases language learning content accessibility to a wide range of students, particularly useful in ESL classes. 
Learning a foreign language: Immersive Reader facilitates a switch between original document and translation in real-time. No laborious dictionary searches, instant translation empowers students in their bilingual studies.
Support for various document sources: OneNote Windows 11 allows educators to import content from PDFs and pictures taken with Office Lens. Optical Character Recognition (OCR) then converts the content, making it fully accessible to all of the features of Immersive Reader. This function offers universal access to all types of written content, allowing learners to personalize and learn from documents from a range of sources.
Boost your students' reading skills with Reading Coach 
Reading Coach is a built-in function in Immersive Reader, providing reading practice and interactive feedback in 116 languages and locales. 
Interactive reading practice: Users choose their preferred text document, and read out loud for up to 10 minutes. As users read, Reading Coach provides interactive feedback, highlighting words and offering pronunciation assistance. After reading, the tool provides a comprehensive reading report, including percentage accuracy and a list of suggested words to practice. Pronunciation coaching helps students focus on areas that need improvement. Users earn stars for correctly pronounced words, creating a gamified learning experience. Reading coach is especially helpful for students learning another language, and for parents who might have forgotten their language classes!
Customization: Reading Coach is highly customizable, allowing users to adjust settings to meet their individual needs. A dynamic learning tool, users can tweak settings, adjust pronunciation sensitivity, choose the teacher's voice, as well as select the style of feedback.
Monitor progress with Reading Progress in Teams
Reading Progress is a learning accelerator built into Microsoft Teams for Education, designed to help Teachers guide students towards reading fluency in a variety of languages. Students can record specific texts and passages and Reading Progress provides automated feedback on reading fluency including mispronunciations, insertions, and omissions. Teachers can also use this app to keep track of students' progress, ensuring that they provide additional coaching and support as needed. Here are the ways it can benefit language learners:
Automated feedback: Students will receive immediate feedback on their reading, providing invaluable insight when learning a new language. Reading Progress also provides insights on individual students and whole-class progress that instructors can use to address opportunities for additional improvement.
Embedded assignments:  The instructor creates assignments within a Class Team, students then complete the set tasks outside of the classroom, typically as a homework assignment.
Enhance bilingual learning with Acer's TravelMate series
The Microsoft tools covered in this article can all be used in combination with effective classroom-based instruction to provide a balanced language education. Used in combination with the Microsoft suite of education-enhancing tools, Acer's TravelMate series offers features that can elevate bilingual learning to the next level.
Designed to help students make the most of their classes at all stages of education, these lightweight, durable and sustainably designed laptops combine performance, connectivity and longevity. TravelMate series laptops also feature U.S. Military Certification, so they are rugged enough to stand up to the rough and tumble of a school day. Bristling with language learner-friendly features, they won't let bilingual (or other) learners down:
Clear audio: Listening is believing, and for language students, high-quality sound output is vital for learning the correct pronunciation of new words. Clear audio is also a necessary feature for hearing the corrections provided in Reading Coach. The TravelMate series features upward-facing speakers, making it easier for students to listen to the text-to-speech outputs from Immersive Reader.
High-quality microphone: As well as hearing clear sound output, students must also be properly heard. This is where a good microphone comes in. The TravelMate series features dual microphones to capture voices with increased clarity. Improved microphone input quality augments video call experiences, and ensures that Reading Coach picks up the precise details of students' readings.
Wacom AES Stylus: Armed with this innovative, dockable pen, students are able to unleash their creativity, by sketching as well as taking notes. Language learners have many grammar, spelling and verb ending rules to learn in class, giving them one less rule to worry about: the Wacom AES Stylus allows them to break free from the constraints of the keyboard, using the pen to write and draw naturally. The stylus feature makes creating digital materials a more natural and precise process, especially when drawing diagrams or annotating documents in OneNote.
Health-conscious reminders: For today's learners, too much time spent learning languages, and looking at a screen can cause both acute and chronic health issues. Acer's TravelMate series prioritizes user health with several innovative health-conscious reminders. Firstly, Break Reminder reminds you to take regular breaks from looking at your device. This reduces eye strain and general stress, ensuring that language learners are able to stay fresh and focused during their studies. While it is human nature to lean forward to have a closer look at our screens, being too close to a screen can be harmful to our eyes. The Distance Reminder feature allows users to set up their preferred distance from the screen, receiving a notification if they move closer.
The takeaway
We hope that you have enjoyed this deep dive into how to enhance bilingual learning using technology for students. Language is important, and in an increasingly globalized world, it is important to equip the youth of today with the language skills they will need to prosper. While English is still the neutral language used across nations and cultures to communicate, the benefits of language learning, as we discussed above, are plenty. The cognitive benefits even include enhanced memory and stronger multitasking skills, while the cultural and professional benefits are manifold.
Technology can truly help students to excel and make the most of their language learning classes. By equipping our classrooms with Microsoft Reader, a tool integrated in our most used applications like Microsoft Word, we can enhance bilingual learning. Text-to-speech capabilities, as well as pronunciation assistance,  multi-language support and the ability to switch between original documents and translations in real time, empowers learners in their bilingual studies. Reading Coach provides interactive, customizable reading practice for language learners in over 100 languages, broadening the accessibility of educational content. Finally, Reading Progress offers users automated feedback and embedded assignments to increase reading fluency. The best way to access these language learning tools? Acer's TravelMate series of laptops provides language learners with a durable, powerful platform for their studies. TravelMate offers quality audio input and output, as well as User Sensing software to enable engaging language learning.
Edmund is an English copywriter based in New Taipei City, Taiwan. He is a widely published writer and translator with two decades of experience in the field of bridging linguistic and cultural gaps between Chinese and English.
Stay Up to Date
Get the latest news by subscribing to Acer Corner in Google News.