Exploring the 8 Best Alternatives to Gmail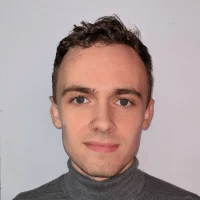 Users of email all have different needs based on their personal preferences and usage habits, and though Gmail is a ubiquitous and intuitive email service, there may be a service that works better for your needs.
Perhaps you're looking for more features than Gmail can provide, or maybe you want a cleaner interface with less bells and whistles and a simplified design. Or you have some concerns about privacy and personal data and would like to use a service that meets your security needs.
Whether you are looking to switch your main email or simply create an additional account for a special purpose, you'll be sure to find something that satisfies your email needs in our list of the 8 best alternatives to Gmail below.
8 Alternatives to Gmail
 1. Yahoo Mail  
Yahoo, a well-known digital media company, provides an email service with some important benefits that you may not be aware of. 
One of the biggest pros of using Yahoo Mail is the amount of free digital storage: each user has access to 1TB of storage for free, which is a great deal more than the 15GB Google users receive. If you're tired of constantly getting alerts that you're running out of storage but don't want to pay for more, Yahoo might be a good choice for you.
One of Yahoo's most unique features is that users can create disposable email addresses attached to their main account. This is a great safety measure if you need to receive information from a website but are wary about giving out your primary email address.
All in all, Yahoo's large amount of free digital storage and ability to create disposable email addresses within your Yahoo email account makes it one of the best alternatives to Gmail out there.
2. Outlook
Microsoft Outlook is an effective Gmail alternative for those who are looking for seamless integration with other Microsoft programs and solid customer support.
As a Microsoft product, Outlook makes sharing information between other Microsoft applications like Teams, Word, and Excel very convenient. You can share a message with coworkers through Teams, transfer an email document to OneNote for review and editing, and much more.
Outlook's customer service is also outstanding. In addition to email support, Microsoft's customer service agents are available over the phone, which reflects a service-forward attitude that certainly cannot be taken for granted.
Outlook is a great email alternative to Gmail in particular for professionals who use Microsoft applications often and want strong customer service.
3. Zoho Mail
Zoho Mail, similar to Outlook, is one of the best Gmail alternatives that caters primarily to business users.
Zoho Mail offers many useful features. Users can share and delegate tasks with their coworkers through a social media-esque tool called Streams, and there's also options to share entire folders of emails at once without having to share them each individually.
Zoho, in addition to offering an email suite, also offers over 50 other business applications, including Books, Creator, and Desk. Zoho Mail accordingly offers top-notch integration with these other applications.
For those who think Zoho is the best Gmail alternative and want to switch over, it offers various options for migrating your previous inbox contents hassle-free. 
4. iCloud Mail
For those who have a lot of Apple devices, switching to iCloud Mail may be a great choice. No matter whether you're on your iPad, your Mac, or your iPhone, using iCloud Mail will fully integrate your experience across devices. If you want to sync your information across devices instantly, for example, iCloud Mail is a service to consider.
Though it may not offer as many customization options as Gmail, iCloud Mail still is a contender simply for its smooth connection to other Apple devices.
5. Proton Mail
Proton Mail is perhaps most well-known for its strong stance in favor of user privacy. Upon signing up for an account, users don't have to enter any personal information, allowing them to remain completely anonymous and avoid their data being sold to third parties.
Proton Mail also promises not to track their users' IP addresses nor review the emails they send, which is a rare promise for an email provider to make. If you can deal with only 500 MB of free storage, Proton Mail might be your best bet for a Gmail alternative that takes your privacy seriously.
6. Tutanota
Tutanota, an email provider based in Germany, is also known for their privacy-first approach, making it a top contender for the best alternative to Gmail.
Though most email providers, including Gmail, encrypt users' emails, most of these same providers also keep the encryption keys. This means that said companies can, and do, give out information to governments and advertisers. Tutanota, on the other hand, does not keep encryption keys and does not give out user information for any reason.
Uniquely in comparison to other email providers that emphasize privacy, Tutanota offers a search function. It does this by decrypting information only on your device, meaning that you can still use an email search function to find important information without the same information being just as accessible to the provider itself.
7. 10 Minute Mail
10 Minute Mail, instead of being a long-term option for email storage, offers disposable email addresses for those occasions when you need to give out an email address but want to keep your main email inbox private.
After ten minutes, the email address and all data related to it are deleted. 10 Minute Mail, with its protection against spam and data collection, is a good Gmail alternative for specific email functions.
8. Posteo
Posteo, another email provider based in privacy-friendly Germany, places emphasis on sustainability and user privacy. 
Posteo doesn't require any user information upon sign up, and all of your data is encrypted, including images, calendar events and addresses. As a sustainable company, it also uses 100% green electricity from Greenpeace energy.
Posteo is a paid service available for just 1 Euro per month. Users receive 2 GB of storage for free, but additional gigabytes can be purchased for .25 EUR/month for a maximum of 20 GB per user. 
Conclusion
With these best 8 alternatives to Gmail, you can find an email service that meets your needs and corresponds to your values. Whether you're looking to migrate your entire inbox or just set up a second account, it's important to remember that Gmail is not the only option when it comes to email.
Matthew is a freelance content writer whose work has previously appeared in well-known language-learning blog Fluent in 3 Months and The Happy Self-Publisher. His creative work has also appeared in Otoliths, CafeLit, and the Eunoia Review. He is currently based in Taipei, Taiwan, where he is studying for a master's degree in Chinese Literature.
Stay Up to Date
Get the latest news by subscribing to Acer Corner in Google News.